Listen to Our Shows on Mixcloud
We broad­cast music, news and dis­cus­sion from 10am to 10pm and repeat overnight, 7 days a week. We also Mix­cloud our shows so that you can listen whenever and wherever suits you.
We cover a wide range of top­ics by all ages for all ages:
Eco issues, human rights and in-depth news (both local and global)
Sci­ence, his­tory, arts and poetry
Stor­ies, week­end live per­form­ances by Brighton musicians.
For more inform­a­tion, please see the About Us page.
As part of the Uni­ver­sity of Brighton's 'c-change' sus­tain­ab­il­ity cam­paign, we're co-organising the event below — along with our Stu­dents' Union's 'Bright 'n' Green' team, Han­over Action for Sus­tain­able Liv­ing, BHESCO, and aca­dem­ics within the Uni­ver­sity of Sussex's School of Global Stud­ies and SPRU.
It's set to be a fant­astic event, with lots of oppor­tun­it­ies for shar­ing ideas and net­work­ing within the local community.The aim of the event will be to put together a blue­print for action towards a Zero Car­bon Soci­ety — fol­low­ing a present­a­tion from the Centre for Altern­at­ive Tech­no­logy on their flag­ship report, 'Zero Car­bon Bri­tain'.
Becca Mel­huish
Assist­ant Envir­on­mental Officer
Uni­ver­sity of Brighton
Tel: 
01273 641204
www.brighton.ac.uk/sustainability
<
http://www.brighton.ac.uk/sustainability
>
twit­ter: c-change<
https://twitter.com/_cchange_
>************************************Zero Car­bon Britain
Build­ing a blue­print for action around a zero car­bon society
Thursday, 26 Feb­ru­ary 2015.
6 — 8:30pm (Regis­tra­tion from 5:30pm)
Loc­a­tion: Sal­lis Ben­ney Theatre, Grand Parade, Uni­ver­sity of Brighton.
*Intro­duc­tions and key­note speech will be made by Car­oline Lucas, MP for Brighton Pavilion
*Present­a­tion and Q&A by Centre for Altern­at­ive Technology's Paul Allen & Kit Jones on their 'Zero Car­bon Bri­tain' report — the C.A.T's flag­ship pro­ject show­ing that a mod­ern, zero emis­sions soci­ety is pos­sible using tech­no­lo­gies that are avail­able today.
*Fol­lowed by Q&A, break-out dis­cus­sion groups on four key themes (Energy, Hous­ing, Food and Trans­port), and networking.
All wel­come. Free sus­tain­able food and refresh­ments will be provided.
Please register in advance at: http://www.eventbrite.co.uk/e/zero-carbon-britain-an-evening-of-inspiring-talks-and-networking-opportunities-tickets-15514595573
Face­book event page: https://www.facebook.com/events/1566233800287462/?fref=ts
Co-organised by:
Bhesco, Han­over Action for Sus­tain­able Liv­ing, Uni­ver­sity of Brighton c-change cam­paign, Uni­ver­sity of Brighton SU Bright 'n' Green, Uni­ver­sity of Sus­sex Global Stud­ies and SPRU.
TIME TO ACT ON CLIMATE CHANGE!
Those of us going to the demo will be meet­ing out­side the Travel Centre at Brighton Sta­tion at 10.00 so we can buy cheap group tick­ets. Please let your con­tacts know and put the info on your vari­ous web­sites and face­books so we have a decent crowd of us.
And do ask people to bring their ban­ners and placards.
There will be reg­u­lar updates on the Cam­paign against Cli­mate Change web­site and the Face­book page at 
http://www.facebook.com/events/770415883032572/
. The latest I have is that Naomi Klein is skype­ing a mes­sage to the rally at the end and that the Fire Bri­gades Union are bring­ing along their demo fire engine.
Let's make it a really huge and spec­tac­u­lar demo
Assemble 12.00 noon Sat­urday March 7th
Lincoln's Inn Fields
Author and act­iv­ist Naomi Klein has recor­ded a clip to be played on March 7

th

. Here she explains why she thinks it's time to act. Stay updated on plans for the day at 

on.fb.me/1zbqIKk

Read the full text here:"With the anti-fracking move­ment win­ning unpre­ced­en­ted vic­tor­ies, the divest­ment move­ment spread­ing around the world and fall­ing oil prices mak­ing extreme extrac­tion vastly more costly, there has never been a bet­ter time to demand a justice-based trans­ition away from dirty energy. Fossil fuel giants are on the defens­ive like never before, along with the politi­cians who have long done their bid­ding. There has never been a bet­ter time for the

UK

's diverse and power­ful social move­ments to come together and declare a new polit­ics, one bold enough to solve the crises of inequal­ity and cli­mate change at the same time. This is our moment. Seize it in the streets on March 7!"

www.timetoact2015.org

Timeline Pho­tos

Author and act­iv­ist Naomi Klein has recor­ded a clip to be played on March 7th. Here she explains why…
For more inform­a­tion go to
or the Face­book events page at
Davy Jones, Green Party Par­lia­ment­ary Can­did­ate for Brighton Kemp­town dis­cusses protest music with Robb John­son and Bethan Prosser
A cam­paign group in Brighton has arranged a protest to coin­cide with a coun­cil meet­ing, after pro­pos­als to close children's centres across the city.
Brighton Children's Centres Cam­paign (BCCC) will lead the march, which will go from New Road adja­cent to the Pavil­ion Gar­dens to Hove Town Hall.Thursday Feb­ru­ary 26.
The march will coin­cide with a coun­cil budget meet­ing at Hove Town Hall to approve plans to downs­ize and close children's centres in the city.
Cllr. Sue Shanks, Chair of the Chil­dren & Young People Com­mit­tee at Brighton and Hove City Coun­cil, said: "We are facing cuts in our budget, but we are not pro­pos­ing to close centres, our pro­pos­als are about rais­ing tax.
"I wel­come the protests — I wish more people protest about the things they do not like."
The pub­lic con­sulta­tion about the pro­pos­als to close and reduce centres across the city received nearly 1,000 responses.
Last month the pro­pos­als were announced, which includes a cut of over £800,000 to children's ser­vices across the city.
The BCCC is urging sup­port­ers to come along to the march, with signs and pictures.
Davy Jones' guest this week is Mar­ina Pren­toulis who is Senior Lec­turer in polit­ics and media at the Uni­ver­sity of East Anglia. She is also a mem­ber of Syr­iza and of the Greece Solid­ar­ity Cam­paign. Davy and Mar­ina dis­cuss the recent elec­tions in Greece and the impact of these events in Europe.
LISTEN HERE TO DAVY JONES WITH KEN MONTAGUE
This week Davy inter­views Ken Montague who is build­ing local sup­port for the "Time to Act on Cli­mate Change!" national demon­stra­tion on March 7th? You can find out more from http://www.campaigncc.org/TimetoAct
LISTEN HERE TO DAVY JONES WITH DAVID FISHER FROM OUR BRIGHTON HIPPODROME CAMPAIGN
 38 Degrees mem­ber David Fisher has star­ted a peti­tion call­ing on Brighton & Hove Coun­cil to refuse plan­ning per­mis­sion to turn the Brighton Hip­po­drome into an 8 screen cinema. He'd like to see it restored and turned into a live venue, what do you think?
Here's what David says:
"The mag­ni­fi­cent Brighton Hip­po­drome needs your help to save it from being wrecked. It is a unique theatre build­ing, lis­ted Grade II* by Eng­lish Her­it­age because of its his­tor­ical and archi­tec­tural significance.
After clos­ing as a vari­ety theatre in 1965, it was a bingo hall until 2007. The stun­ning interior, how­ever, is still in remark­able con­di­tion, with very little deterioration.
Sud­denly, in mid 2013, a pro­posal to con­vert the build­ing into an eight-screen cinema emerged. The plans involve demol­ish­ing the stage, the fly-tower, all the back-stage facil­it­ies, the stalls and the orches­tra pit. Without these it ceases to be a theatre."
Click here to sign his peti­tion now:
If you have any com­ments on David's cam­paign, you can join the con­ver­sa­tion on the 38 Degrees Face­book page herehttps://www.facebook.com/peoplepowerchange/posts/427851554028295
LISTEN HERE TO DAVY JONES WITH LAUREN CAPE-DAVENHILL FROM GATWICK DETAINEES WELFARE GROUP ON THE PROPOSED WALK AND ARTS  PROJECT 'REFUGEE TALES' More info at www.refugeetales.org and http://www.gdwg.org.uk
Sat­urday 13th – Sunday 21st June 2015
Gatwick Detainee Wel­fare Group's unique walk fol­lows the North Downs Way from Dover to Craw­ley via Can­ter­bury along some of the paths that were taken by the Can­ter­bury pil­grims many cen­tur­ies ago. We will be reflect­ing on the many long and dan­ger­ous jour­neys that refugees make flee­ing war and per­se­cu­tion, seek­ing a safe place to live.
They wel­come walk­ers to join  the 80 mile walk - for the whole route, a day or a few days.
Fol­low­ing a col­our­ful launch event at the begin­ning of the walk in Dover, arts events (drama, art, music, poetry and prose) inspired by The Can­ter­bury Tales will be held at every even­ing stop on the walk.
LISTEN HERE TO INTRODUCTION TO PEOPLE'S ASSEMBLY
This week Davy Jones talks to John All­cock from Brighton People's Assembly about the event Sat Jan10th, Brighthelm Centre 10–4.30pm
Power to the People? A cit­izens' con­ver­sa­tion about demo­cracy, cuts and resistance.
Why does a crisis of the bank­ing sys­tem mean that we have to have our bene­fits and ser­vices cut?
What gave the Ritzy cinema work­ers the cour­age to strike and win a liv­ing wage?
What happened when a group of young single mums refused to accept evic­tion and rehous­ing far away from their com­munity in East Lon­don?
How can we stop our NHS being dis­mantled piece by piece?
Come to Power to the People? to learn about what we're up against and dis­cuss how to take back our power and make our voices heard, here in Brighton.
Cam­paign stalls– Films
– Dis­cus­sion and skill shar­ing work­shops
– Free lunch
Sat­urday, 10 Janu­ary 2015 — 10:00 to 16:30
Brighthelm Centre
North Road
BN1 1YD Brighton
Who is Davy Jones? Davy Jones, Green Party Par­lia­ment­ary Can­did­ate for Brighton Kemp­town, and reg­u­lar host of the Polit­ics Show, answers ques­tions posed by Jackie Chase of Radio Free Brighton and other volun­teers from the radio sta­tion                   . LISTEN HERE
Pre­vi­ous Shows:
Salt­dean Coun­tryside Alli­ance  LISTEN HERE
This week Davy Jones talks to Lisa For­rest from the Salt­dean Coun­tryside Alli­ance. A Plan­ning applic­a­tion has been received by Brighton and Hove City Coun­cil for 36 houses on the edge of the downs in Rot­ting­dean, at the north­ern end of West­me­ston Avenue, to the rear of Bish­op­stone Drive and Falmer Avenue, Salt­dean and can be clearly seen from Dean Court Road. To find out more and raise objec­tions go to
http://saltdeancountrysidealliance.or…
City of Sanc­tu­ary                 LISTEN HERE
This week Davy Jones meets Jenny Lans­dell from City of Sanctuary.City of Sanc­tu­ary is a national net­work, a move­ment of local groups made up by busi­nesses, com­munity organ­isa­tions and indi­vidu­als, all with one thing in com­mon; their belief that sanc­tu­ary seekers should be wel­comed, and that their con­tri­bu­tion to soci­ety should be cel­eb­rated.
City of Sanc­tu­ary Brighton http://www.cityofsanctuary.org/bright…
Dis­cus­sion of the Drugs Issue     LISTEN HERE
This week Davy and Steve Peake dis­cuss the issue of drugs and effect­ive ways to approach the sub­ject through our com­munity and gov­ern­ment policy and altern­at­ive approaches being taken in other countries
Tom Lines came to the United Nations Asso­ci­ation (UNA) meet­ing to give a talk of the city of Lon­don as a centre of fin­an­cial power in Britain.
Tom Lines is a Writer, Eco­nom­ics, trade and devel­op­ment consultant.
You can learn more about Tom Lines and his work at
http://www.tomlines.org.uk
and fol­low him on Twit­ter @TomLINESorguk
Tom says: I'm attach­ing a paper that I pro­duced for the talk (but please note that pp. 2–4 are not com­plete yet).  And here are links for some other things I men­tioned in it:
TheCityUK:
Coun­cil of the Inter­na­tional Reg­u­lat­ory Strategy Group:
LISTEN HERE   or every Fri­day 20:00 — 22:00
Radio Uni­corn sup­ply­ing sounds for lov­ers of synths, Italo, disco, and chronic 80s groove. Brightons finest disco con­nois­seurs play­ing the best of 80s synth dance music through to todays finest offerings
Updates on Europeans' struggles against aus­ter­ity policies. Response to ques­tions on how work­ers' self-directed enter­prises solve vari­ous prob­lems (espe­cially fin­an­cing and dif­fer­ent skill levels). In depth crit­ical dis­cus­sion of 'free enter­prise' and the free enter­prise system.
The Pig­hog poetry night is back — on Thursday 26th Febur­ary @ the Redroaster, Brighton - with a renewed ambi­tion to bring you ground­break­ing exper­i­ences of the writ­ten and spoken word in an invit­ing atmo­sphere, and with humour and warmth.  We're anti­cip­at­ing a lively and var­ied even­ing with the poet and act­ress Ber­na­dette Cremin (Loose Ends, Pig­hog), exper­i­mental poet, actor and musician, Xelís…
Thursday, 26 Feb­ru­ary 2015 from 19:30 to 22:00 (GMT)
Red­roaster
1d Saint James's Street
BN2 1RE Brighton
United Kingdom
The pre­vi­ous peti­tion had a big impact in Brighton and on bod­ies con­cerned with theatre pre­ser­va­tion. Non­ethe­less, Brighton & Hove City Coun­cil gave plan­ning per­mis­sion for cinema/retail con­ver­sion of the Hip­po­drome on the grounds that it was the only scheme able to save (part of) the building.
We now under­stand that the developer has pulled out and the site is being sold on. Vue Enter­tain­ment, the cinema oper­ator, is no longer involved.
Theatre res­tor­a­tion is there­fore the default option. Our Brighton Hip­po­drome has been work­ing on a busi­ness and fin­an­cial plan. Our chances of suc­cess are much improved by the col­lapse of the unsuit­able scheme but we need to get the city coun­cil to work with us to ensure res­tor­a­tion for live performance.
Please take a moment to sign the new peti­tion ask­ing for the council's backing.
https://you.38degrees.org.uk/petitions/council-must-help-save-brighton-hippodrome
When you've done that, please help to show the coun­cil and the rest of the world the over­whelm­ing pub­lic sup­port for the theatre pro­ject by spread­ing the word as widely as pos­sible by email, Face­book and Twitter.
You'll be in good com­pany. Among the many sup­port­ers of the OBH cam­paign are Sir Alan Ayck­bourn, Chris­topher Big­gins, Brian Cap­ron, Julie Christie, Dame Judi Dench, Ken Dodd, Dame Beryl Grey, Roy Hudd, Sir Nich­olas Hyt­ner, Dil­lie Keane, Joseph McGann, Sarah Miles, Gra­ham Norton, Dara Ó Briain, Jack Shep­herd, Count Arthur Strong, Sir Arnold Wesker, Mark Wynter and Paul Zenon.
Many thanks
Our Brighton Hippodrome
http://www.ourhippodrome.org.uk/
List­ings here:http://www.brightonscience.com/events/
Brighton Sci­ence Fest­ival star­ted ten years ago, because… well, because every­one needs a sci­ence fest­ival. It's the best way to dis­cover where we came from, deal with where we are and debate where we might go in the future. Yes, I know the shud­der of ter­ror that some people feel at the mere men­tion of the word 'sci­ence', but there is every reason to believe that can turn into a tremor of excite­ment. There are some extraordin­ary and inspir­ing sci­ence com­mu­nic­at­ors out there, and we search all the fest­ivals and pub­lish­ers in Bri­tain to bring the best to Brighton. The fest­ival is for all ages, but the ones we are par­tic­u­larly doing this for are 12–14 year-olds. When they arrive in sec­ond­ary school from primary school they are fired up with enthu­si­asm for sci­ence. Within two years they hate it. Why? The gov­ern­ment has recog­nised the prob­lem and fiddled with the school cur­riculum, try­ing to make it more user-friendly, but that hasn't worked. There are two ele­ments miss­ing, which even the most ener­getic teach­ers (and I have met a lot of very, very keen teach­ers out there) have dif­fi­culty cop­ing with: There is no spirit of dis­cov­ery. Young people love to explore, exper­i­ment and cre­ate. They don't mind mak­ing mis­takes along the way. But the cur­riculum doesn't leave time for mis­takes. They have to get the right ver­sion in their books straight away, ready to move on to the next topic. There is no room for the spirit of dis­cov­ery. Secondly, their par­ents don't join in. Schools often have sports days, when all the par­ents come along. They have school plays; all the par­ents come along. When they have sci­ence days the school is deser­ted. So the Fam­ily Fun days are there for both par­ents and their chil­dren to play, exper­i­ment, dis­cover and share the exper­i­ence. One year, at the Fam­ily Fun Days, a big man entered the room with his two young chil­dren and sur­veyed the tur­moil around him. Hove Park Upper School was heav­ing with a thou­sand mums, dads and kids, play­ing with sixty dif­fer­ent kinds of sci­ence delight. In this par­tic­u­lar room the chal­lenge was to build a bridge across a 40 cm gap strong enough to sup­port as many Mars bars as pos­sible, using only four sheets of paper. Dad's eyes lit up. He said, "Stand aside kids. This one's for me". For the next fif­teen minutes he was immersed in the task, his chil­dren on either side, looked at him as if to say, "but… you're a Dad, not an engin­eer." As I watched I didn't worry that the kids were being ignored. I knew that they were going to be engin­eers when they grew up. Why? because imit­a­tion is the key to career. What the par­ents enjoy, that's what the kids will enjoy. Indeed, after a few minutes they were work­ing on their own bridges, unpromp­ted. The Brighton Sci­ence Fest­ival is build­ing its own bridges, between sci­ence and the people. You should come. Actu­ally you should bring a demon­stra­tion of your own. In point of fact, if you care for the future of man­u­fac­tur­ing in this coun­try, you should become a spon­sor. Get in touch to find out more. We hope to make sci­ence so irres­ist­ible to young stu­dents that the A-level courses are flooded with applic­ants. Already there is an increased uptake in Sus­sex. This is good. It means higher stand­ards and bet­ter choice for busi­nesses. Even for young people who decide to leave school at six­teen there will be an endur­ing interest in sci­ence and respect for sci­ent­ists and engin­eers. Come to the Fest­ival. Bring your fam­ily, bring your enthu­si­asm. Richard Robin­son Dir­ector Brighton Sci­ence Fest­ival — See more at: http://www.brightonscience.com/about-2/#sthash.pxmldRMC.dpuf
LISTEN HERE TO THE SECOND SHOW
First of a new series of com­ment­ary on eco­nomic con­di­tions and policy in the UK and bey­ond from John Weeks.John Weeks is a pro­fessor emer­itus of the Uni­ver­sity of London's School of Ori­ental and African Stud­ies and author of The Eco­nom­ics of the 1%: How Main­stream Eco­nom­ics Serves the Rich, Obscures Real­ity and Dis­torts Policy. His recent policy work includes a sup­ple­mental unem­ploy­ment pro­gram for the European Union and advising the cent­ral banks of Argen­tina and Zam­bia. More info on John at http://jweeks.org/
Stephen Raine piano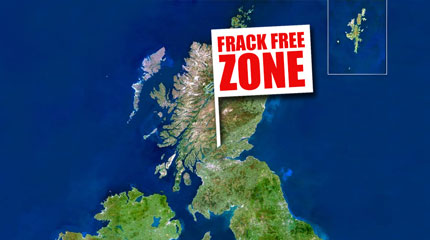 If we learned one thing in the last 7 days it's this — when it comes to stop­ping frack­ing, the world moves fast!
In case you missed the dra­matic news, here's what happened:
On Monday hun­dreds of us gathered out­side Par­lia­ment, ral­ly­ing MPs to vote against Cameron's plan to make us power­less to stop fracking.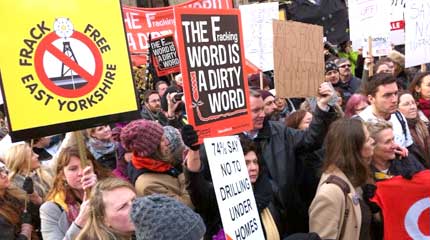 Moments before the cru­cial vote, our peti­tion to MPs surged past 360,000 signatures.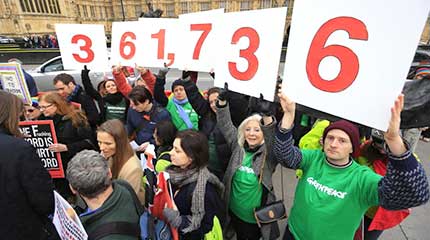 Dozens of MPs vali­antly got behind our cause in West­min­ster, cham­pi­on­ing a frack­ing ban (which meant bad news for him…)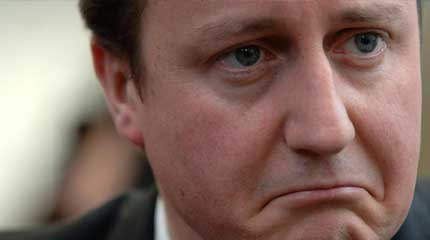 Though this wasn't enough to defeat the prime minister's plan, a chain reac­tion was about to begin. First, new rules to pro­tect water sources and national parks from frack­ing were announced.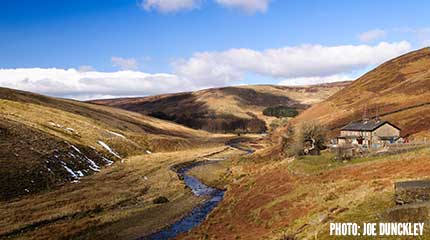 Then on Wed­nes­day, some­thing incred­ible… Scot­land blocked fracking!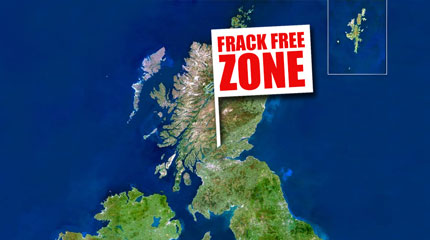 While Scot­land breathes a sigh of relief, the ban is only tem­por­ary. We'll need to keep the pres­sure on to make it per­man­ent. And in com­munit­ies on the front-line of frack­ing — like in Lan­cashire where Cuadrilla's bul­ly­ing tac­tics mean that drilling could be approved within weeks — the fight goes on.
As we hatch new plans to take on the frack­ing industry in towns and on door­steps, we'll make sure you're the first to know what's happening.
In the mean­time I wanted to say thank you. Thank you for everything you've done to get us where we are now. The move­ment to stop frack­ing is stronger than ever — and that is truly some­thing to be proud of.
Richard
PS. The last 7 days will have riled the frack­ing industry — as things are now shift­ing in our favour. In the com­ing weeks they'll go all out to claw the debate their way, so can you chip in to help stop frack­ing once and for all, through­out the UK? To quickly give £5, text FRACKNO to 70755.
You'll be charged your nor­mal net­work rate as well as the £5 dona­tion. We'll use your details to keep you updated on Green­peace cam­paigns, but you can opt out at any time. Full T&Cs.
 A Frack Free Com­pil­a­tion: For Sus­sex and Beyond…
Radio Free Brighton inter­view Ellie Wyatt from the local com­munity group Frack Free Sus­sex. She is the co-ordinator of the recent com­pil­a­tion album, 'A Frack Free Com­pil­a­tion: for Sus­sex and bey­ond ', which will be released this week as a fun­draiser for the com­munity group Frack Free Sussex.
Nearly 100 musi­cians have donated their music to this eclectic and spir­ited 20 track album. Hugely pop­u­lar local acts such as Rubylux, The Meow Meows, The Moun­tain Fire­work Com­pany, Naomi Bed­ford and Car­rie Tree are just some of the artists who feel this is a cause to be supported.
All pro­ceeds will be used to con­tinue cam­paign­ing, edu­cat­ing and inform­ing the pub­lic of the issues sur­round­ing the devel­op­ment of an onshore uncon­ven­tional oil and gas industry in the UK. This is an issue which par­tic­u­larly affects Sus­sex, with applic­a­tions from com­pan­ies to drill wells in Bal­combe, Billingshurst and Wis­bor­ough Green cur­rently being fought, and with plans for new wells at Graff­ham and West Dean upcoming. The sup­port­ers of Frack Free Sus­sex, of which there are cur­rently over 10,000, are con­cerned that there could be wide-scale indus­tri­al­isa­tion of the Sus­sex countryside, bringing with it envir­on­mental and health prob­lems like ground­wa­ter con­tam­in­a­tion and air pol­lu­tion, as exper­i­enced in the US.
The CD is avail­able from the web­site www.frackfreesussex.co.uk/shop/ and at select stores around the county.
Hove res­id­ent Ellie Wyatt, the album co-ordinator said "That we had offers of music from nearly 70 artists for this album shows this is an issue many people care very deeply about. We are really proud of this album as it brings together some of the finest artists in Sus­sex and the music has a heart­felt and mean­ing­ful mes­sage for 2015. It is amaz­ing value to have 20 such diverse artists on one CD and we think it will make for an excel­lent stock­ing filler!"
Here are some of the upcom­ing events over the next few weeks, organ­ised by Sus­sex Defend the NHS.
Fri­day Feb 20th
 sees the first of our pub­lic debates on the
NHS
in the run up to the elec­tion (see attached). Hove con­stitu­ency res­id­ents have a chance to listen to and then ques­tion some of their pro­spect­ive par­lia­ment­ary can­did­ates and com­pare with what we stand for. To help pub­li­cise this we have stalls on the 
7th and 14th feb in Hove

&

Portslade
.  Com­ing to the stall is a great way to help, meet people act­ive in Sus­sex Defend the
NHS
and get more involved yourself!
Local
NHA
(National health Action) party can­did­ate, Carl Walker, is launch­ing his book on 
27th feb in
Shore­ham 
(you'll need a ticket — see flyer attached)
.
You can listen to Carl on Radio Sus­sex: inter­viewed 30 Jan on 
Danny Pike Show
 1 hour 7mins into pro­gramme includ­ing com­ments on
MSK
con­tract victory.
As you know, we, along with oth­ers cam­paign­ing for a non-privatised
NHS
, are also cam­paign­ing against
TTIP
.  This 7 minute clip explains why:
We are also keep­ing a close eye on pro­pos­als to cut pub­lic ser­vices run by Brighton and Hove Coun­cil - fol­low the Peoples Assembly link if you don't know what the pro­pos­als are:  
http://www.brightonpa.org.uk/
If you missed our last screen­ing of Sell — Off: The Abol­i­tion of Your
NHS
, don't worry. The next pub­lic show­ing is 
Fri­day 6th March. 
We also have one of the doc­tors and a health eco­nom­ist fea­tured in the film to lead a dis­cus­sion afterwards.
Last week we were delighted to wel­come to Radio Free Brighton a group from Kenya includ­ing Wil­lice Onyango who were here as guests of the Uni­ver­sity of Brighton.
LISTEN HERE TO WILLICE ONYANGO WITH ISHAN CADER DISCUSSING GOVERNANCE
Wil­lice Onyango is an inter­na­tional youth advoc­ate. His work cen­ters on global advocacy work that puts young people at the heart of devel­op­ment policy and prac­tice, pri­or­it­iz­ing the post-2015 agenda.
Wil­lice Onyango is Chair­per­son of the Inter­na­tional Youth Coun­cil Chapter in Kenya, a Chil­dren and Youth Work­ing Group nom­inee to the Bey­ond 2015 Draft­ing Com­mit­tee and Africa Youth Ambas­sador for Water, San­it­a­tion and Hygiene (WASH).
Wil­lice has served as Youth Mobil­izer for Rio+20 Dia­logues, Africa Youth Rep­res­ent­at­ive to the Africa We Want, Youth nom­inee to Bey­ond 2015 Draft­ing Com­mit­tee and Youth Rep­res­ent­at­ive at the Post 2015 High Level Panel Meet­ings of Immin­ent Per­sons meet­ings in Bali, Lon­don and Monrovia.He has con­vened, spoke at, par­ti­cip­ated in major national, regional and inter­na­tional conferences.
He holds a Bachelor's degree in Inter­na­tional Dip­lomacy and Dis­aster Management