Listen to Our Shows on Mixcloud
We broad­cast music, news and dis­cus­sion from 10am to 10pm and repeat overnight, 7 days a week. We also Mix­cloud our shows so that you can listen whenever and wherever suits you.
We cover a wide range of top­ics by all ages for all ages:
Eco issues, human rights and in-depth news (both local and global)
Sci­ence, his­tory, arts and poetry
Stor­ies, week­end live per­form­ances by Brighton musicians.
For more inform­a­tion, please see the About Us page.
Fancy a new chal­lenge for the New Year?
"The chal­lenge of a life­time, partly of phys­ical endur­ance, but more so one that builds char­ac­ter, com­pas­sion & pride. A trip where unfor­get­table bonds are made with fel­low cyc­lists & loc­als alike, but ulti­mately a trip so cru­cial that many lives depend upon it"
Ethiopia Cyc­list
Join us on the trip of a life­time to Ethiopia this May with the Mater­nity World­wide Ethiopia Bike Ride Challenge.
The ride will start in the bust­ling cap­ital of Addis Ababa and head west towards Gim­bie where cyc­lists will have the oppor­tun­ity to visit the Mater­nity World­wide pro­gramme and see how the spon­sor­ship raised helps to pre­vent moth­ers from dying dur­ing preg­nancy and childbirth.
The ride takes place on 1st-15th May 2015 and is the 8th African bike ride chal­lenge Mater­nity World­wide have organ­ised (6 of which have been in Ethiopia). You do not need to be an exper­i­enced cyc­list to take part, we've had people who have never cycled before and bought a bike espe­cially for the trip. Our cyc­lists come from all walks of life and have ranged in age from 20–65. So if you like adven­ture, have a bit of time to train before­hand and enjoy meet­ing new people then this is the chal­lenge for you!
More inform­a­tion about the trip is on our web­site herehttp://www.maternityworldwide.org/mww-news/ethiopia-bike-ride-challenge-2015/ if you have any ques­tions please do not hes­it­ate to con­tact me.
Kirsty Erridge
Fun­drais­ing and Fin­ance Officer
01273 234033
Com­munity Base 113 Queens Road Brighton BN1 3XG
Kick away the Janu­ary blues with another awe­some show of Elec­tro Music from Alex Sibbald
LISTEN HERE TO DAVY JONES WITH DAVID FISHER FROM THE SAVE THE HIPPODROME CAMPAIGN
 38 Degrees mem­ber David Fisher has star­ted a peti­tion call­ing on Brighton & Hove Coun­cil to refuse plan­ning per­mis­sion to turn the Brighton Hip­po­drome into an 8 screen cinema. He'd like to see it restored and turned into a live venue, what do you think?
Here's what David says:
"The mag­ni­fi­cent Brighton Hip­po­drome needs your help to save it from being wrecked. It is a unique theatre build­ing, lis­ted Grade II* by Eng­lish Her­it­age because of its his­tor­ical and archi­tec­tural significance.
After clos­ing as a vari­ety theatre in 1965, it was a bingo hall until 2007. The stun­ning interior, how­ever, is still in remark­able con­di­tion, with very little deterioration.
Sud­denly, in mid 2013, a pro­posal to con­vert the build­ing into an eight-screen cinema emerged. The plans involve demol­ish­ing the stage, the fly-tower, all the back-stage facil­it­ies, the stalls and the orches­tra pit. Without these it ceases to be a theatre."
Click here to sign his peti­tion now:
If you have any com­ments on David's cam­paign, you can join the con­ver­sa­tion on the 38 Degrees Face­book page herehttps://www.facebook.com/peoplepowerchange/posts/427851554028295
LISTEN HERE TO DAVY JONES WITH LAUREN CAPE-DAVENHILL FROM GATWICK DETAINEES WELFARE GROUP ON THE PROPOSED WALK AND ARTS  PROJECT 'REFUGEE TALES' More info at www.refugeetales.org and http://www.gdwg.org.uk
Sat­urday 13th – Sunday 21st June 2015
Gatwick Detainee Wel­fare Group's unique walk fol­lows the North Downs Way from Dover to Craw­ley via Can­ter­bury along some of the paths that were taken by the Can­ter­bury pil­grims many cen­tur­ies ago. We will be reflect­ing on the many long and dan­ger­ous jour­neys that refugees make flee­ing war and per­se­cu­tion, seek­ing a safe place to live.
They wel­come walk­ers to join  the 80 mile walk - for the whole route, a day or a few days.
Fol­low­ing a col­our­ful launch event at the begin­ning of the walk in Dover, arts events (drama, art, music, poetry and prose) inspired by The Can­ter­bury Tales will be held at every even­ing stop on the walk.
LISTEN HERE TO INTRODUCTION TO PEOPLE'S ASSEMBLY
This week Davy Jones talks to John All­cock from Brighton People's Assembly about the event Sat Jan10th, Brighthelm Centre 10–4.30pm
Power to the People? A cit­izens' con­ver­sa­tion about demo­cracy, cuts and resistance.
Why does a crisis of the bank­ing sys­tem mean that we have to have our bene­fits and ser­vices cut?
What gave the Ritzy cinema work­ers the cour­age to strike and win a liv­ing wage?
What happened when a group of young single mums refused to accept evic­tion and rehous­ing far away from their com­munity in East Lon­don?
How can we stop our NHS being dis­mantled piece by piece?
Come to Power to the People? to learn about what we're up against and dis­cuss how to take back our power and make our voices heard, here in Brighton.
Cam­paign stalls– Films
– Dis­cus­sion and skill shar­ing work­shops
– Free lunch
Sat­urday, 10 Janu­ary 2015 — 10:00 to 16:30
Brighthelm Centre
North Road
BN1 1YD Brighton
Who is Davy Jones? Davy Jones, Green Party Par­lia­ment­ary Can­did­ate for Brighton Kemp­town, and reg­u­lar host of the Polit­ics Show, answers ques­tions posed by Jackie Chase of Radio Free Brighton and other volun­teers from the radio sta­tion                   . LISTEN HERE
Pre­vi­ous Shows:
Salt­dean Coun­tryside Alli­ance  LISTEN HERE
This week Davy Jones talks to Lisa For­rest from the Salt­dean Coun­tryside Alli­ance. A Plan­ning applic­a­tion has been received by Brighton and Hove City Coun­cil for 36 houses on the edge of the downs in Rot­ting­dean, at the north­ern end of West­me­ston Avenue, to the rear of Bish­op­stone Drive and Falmer Avenue, Salt­dean and can be clearly seen from Dean Court Road. To find out more and raise objec­tions go to
http://saltdeancountrysidealliance.or…
City of Sanc­tu­ary                 LISTEN HERE
This week Davy Jones meets Jenny Lans­dell from City of Sanctuary.City of Sanc­tu­ary is a national net­work, a move­ment of local groups made up by busi­nesses, com­munity organ­isa­tions and indi­vidu­als, all with one thing in com­mon; their belief that sanc­tu­ary seekers should be wel­comed, and that their con­tri­bu­tion to soci­ety should be cel­eb­rated.
City of Sanc­tu­ary Brighton http://www.cityofsanctuary.org/bright…
Dis­cus­sion of the Drugs Issue     LISTEN HERE
This week Davy and Steve Peake dis­cuss the issue of drugs and effect­ive ways to approach the sub­ject through our com­munity and gov­ern­ment policy and altern­at­ive approaches being taken in other countries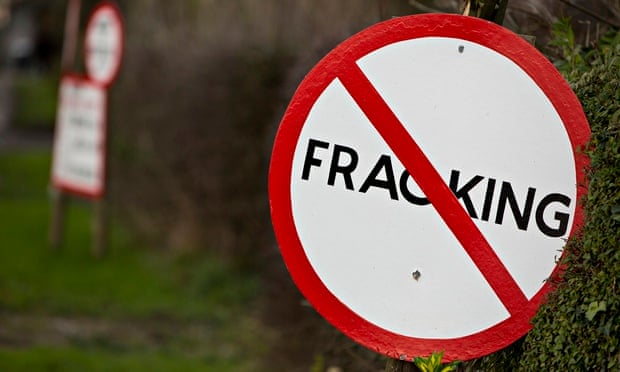 MPs TO FORCE WESTMINSTER VOTE ON FRACKING MORATORIUM
Back­bench MPs from most of the major polit­ical parties have today (Wed­nes­day 21 Janu­ary) pro­posed a motion that would force a vote for a morator­ium on frack­ing across Britain.
The Infra­struc­ture Bill, which is com­ing before MPs for a cru­cial vote on Monday, includes a series of con­tro­ver­sial meas­ures to pave the way for frack­ing. But a new motion, backed by MPs includ­ing Yas­min Qure­shi and John Mann (Labour), Hywel Wil­li­ams (Plaid Cymru) Julian Hup­pert (Lib Dem) and Car­oline Lucas (Green) would, if passed, intro­duce a morator­ium on frack­ing for up to two and a half years while the risks are assessed.
The move comes as a peti­tion — over a quarter of a mil­lion strong — is handed in to Down­ing Street today to ask David Cameron to aban­don his all-out push for frack­ing. The ini­ti­at­ive, sup­por­ted by a broad alli­ance of envir­on­mental groups includ­ing Friends of Earth, Green­peace, and WWF, comes just days before the first Com­mons vote on frack­ing legis­la­tion and a much anti­cip­ated coun­cil decision on frack­ing in Lancashire.
The pro­posal fol­lows the example of New York State, where a morator­ium was intro­duced, while the state Gov­ern­ment under­took a study into the health impacts of frack­ing. Fol­low­ing the two year review that found "ser­i­ous health risks", a ban was intro­duced in Decem­ber 2014.
Mean­while the Labour Party has tabled a pro­posal to intro­duce a new set of ded­ic­ated frack­ing reg­u­la­tions into the Infra­struc­ture Bill, some­thing which doesn't cur­rently exist in the UK. A vote on these will also take place on Monday. How­ever, Labour has not said whether there should be a morator­ium while these new reg­u­la­tions are written.
Later next week [Wed­nes­day 28 and Thursday 29 Janu­ary] Lan­cashire County Council's devel­op­ment con­trol com­mit­tee will decide whether to give energy firm Cuad­rilla the go-ahead to frack at two sites near Black­pool. If it allows frack­ing, Lan­cashire would become the first local author­ity to give the go-ahead to the con­tro­ver­sial tech­nique since a nation­wide ban was lif­ted by the Gov­ern­ment in 2012.
Friends of the Earth Cli­mate Cam­paigner Donna Hume said:
"This move by MPs gives West­min­ster a cru­cial oppor­tun­ity to call a halt on the Coali­tion Government's reck­less pur­suit of frack­ing. With the latest cli­mate sci­ence and the mount­ing body of evid­ence about the health risks of this con­tro­ver­sial industry, the Government's frack­ing drive is utterly irresponsible.
"It's no sur­prise that polit­ical sup­port for frack­ing is break­ing down in the face of oppos­i­tion from hun­dreds of thou­sands of people, and the evap­or­a­tion of claims that frack­ing would deliver lower energy bills or a sig­ni­fic­ant num­ber of jobs.
"The UK should fol­low the example of New York State, and the birth­place of frack­ing in Denton, Texas and intro­duce a ban on fracking."
Yas­min Qure­shi MP (Labour) said:
"With evid­ence of health impacts increas­ing we urgently need a frack­ing morator­ium in order to assess the risks to pub­lic health and the envir­on­ment. Frack­ing should not con­tinue when reg­u­la­tion is not fit for pur­pose, and before we know if a global cli­mate deal will be reached in Paris later this year.
"The pub­lic have ser­i­ous con­cerns about frack­ing that need to be listened to. In Lan­cashire where the coun­cil is set to decide on whether to allow frack­ing immin­ently, two thirds of the pub­lic are opposed. The Gov­ern­ment should fol­low the example of New York and bring in a morator­ium so that the risks of frack­ing can be prop­erly assessed."
Hywel Wil­li­ams MP (Plaid Cymru) said:
"There is little pub­lic sup­port for frack­ing and the Welsh and UK Gov­ern­ments should intro­duce a morator­ium until it can be proven that there is no dam­age to the envir­on­ment or health.
"There are clear envir­on­mental con­cerns with frack­ing, such as con­tam­in­a­tion of the water table, while, once again, Wales will not bene­fit fin­an­cially from our nat­ural resources. Plaid Cymru believes that there should be no frack­ing, at least until safety and envir­on­mental issues are resolved."
Julian Hup­pert MP (Lib Dem) said:
"I oppose frack­ing on cli­mate change grounds. Cli­mate change is one of the most – if not the most – dan­ger­ous threat facing the world today, and there is very clear evid­ence that frack­ing would lead to a net increase, not a net reduc­tion, in our car­bon emissions."
Car­oline Lucas MP (Green) said:
"The impact of frack­ing is poten­tially vast. That's why it's so import­ant that the pos­sible envir­on­mental, cli­mate, health and eco­nomic impacts are fully assessed and acted upon. Heav­ily redac­ted impact reports are doing little to alle­vi­ate concerns.
"It's cru­cial the pub­lic is in pos­ses­sion of all the facts: abso­lute trans­par­ency should be a given. As it stands, the Gov­ern­ment is throw­ing cau­tion to the wind on frack­ing and its ves­ted interests are being pri­or­it­ised above the pub­lic interest. Cau­tion must be exer­cised, impar­tial evid­ence fully con­sidered – and the pub­lic prop­erly con­sul­ted. This amend­ment seeks just that: a simple, sens­ible risk assessment."
ENDS
Notes
1. The amend­ment to insert a new clause into the UK Infra­struc­ture Bill is being pro­posed by Yas­min Quer­shi MP (Labour) Julian Hup­pert MP (Lib Dem),  Hywel Wil­li­ams MP (Plaid Cymru), Car­oline Lucas MP (Green), John Mann MP (Labour), Mike Thornton MP (Lib Dem), Liz McIn­nis MP (Labour), Roger God­siff MP (Labour), Mar­tin Caton MP (Labour) and Geraint Dav­ies (Labour).
2. The amend­ment would intro­duce a morator­ium on frack­ing for between 18 and 30 months while a full assess­ment into the impacts on health, the eco­nomy, cli­mate change and the envir­on­ment takes place.
3. MPs will get the oppor­tun­ity to vote on this amend­ment, as well as an amend­ment by Car­oline Lucas MP call­ing for an out­right ban on the uncon­ven­tional gas industry and an amend­ment reject­ing the Government's pro­pos­als to allow com­pan­ies to frack under people's homes without per­mis­sion, at the Report Stage of the Infrastuc­ture Bill on 26th Janu­ary.
4. Lan­cashire County Coun­cil will decide next week whether to allow frack­ing in the Flyde. The council's Plan­ning Officer today recom­men­ded the applic­a­tions be turned down because of local impacts. If it went ahead it would be the first frack­ing in Bri­tain for over three years. Two thirds of Lan­cashire res­id­ents are opposed.
5. The call for a morator­ium fol­lows the example of New York State where a morator­ium was intro­duced to allow an assess­ment of health con­cerns. The two year health review was fol­lowed by an out­right ban on frack­ing in Decem­ber 2014.
Tallula's round up of inter­est­ing stor­ies local and global and lots of activ­it­ies to get involved with.
Last week we were delighted to wel­come to Radio Free Brighton a group from Kenya includ­ing Wil­lice Onyango who were here as guests of the Uni­ver­sity of Brighton.
LISTEN HERE TO WILLICE ONYANGO WITH ISHAN CADER DISCUSSING GOVERNANCE
Wil­lice Onyango is an inter­na­tional youth advoc­ate. His work cen­ters on global advocacy work that puts young people at the heart of devel­op­ment policy and prac­tice, pri­or­it­iz­ing the post-2015 agenda.
Wil­lice Onyango is Chair­per­son of the Inter­na­tional Youth Coun­cil Chapter in Kenya, a Chil­dren and Youth Work­ing Group nom­inee to the Bey­ond 2015 Draft­ing Com­mit­tee and Africa Youth Ambas­sador for Water, San­it­a­tion and Hygiene (WASH).
Wil­lice has served as Youth Mobil­izer for Rio+20 Dia­logues, Africa Youth Rep­res­ent­at­ive to the Africa We Want, Youth nom­inee to Bey­ond 2015 Draft­ing Com­mit­tee and Youth Rep­res­ent­at­ive at the Post 2015 High Level Panel Meet­ings of Immin­ent Per­sons meet­ings in Bali, Lon­don and Monrovia.He has con­vened, spoke at, par­ti­cip­ated in major national, regional and inter­na­tional conferences.
He holds a Bachelor's degree in Inter­na­tional Dip­lomacy and Dis­aster Management
Photo _ The Meow Meows
Brighton Unsigned, the only magazine and web­site ded­ic­ated to up and com­ing music in the Brighton area has new owners.
Sea City music has taken over both the magazine and the web­site and are com­mit­ted to work­ing with local musi­cians, pro­moters and venue own­ers, strength­en­ing the vibrant local music scene by bring­ing many ser­vices all under one roof.
Between them, as well as being band man­agers, own­ers of the Hove based PA Rehearsal stu­dios and being in sev­eral prom­in­ent Brighton bands, the new own­ers are well placed to take the exist­ing site and to turn it into a valu­able resource whilst pro­mot­ing the artists and mak­ing them access­ible to those who are look­ing to Brighton for the next 'Royal Blood' or 'The Kooks' as well as sup­port­ing local music lovers.
Co-owner David Crois­sant said "I found it frus­trat­ing that noth­ing was joined up and there was no cent­ral source of inform­a­tion about bands, ven­ues or even who to con­tact or where to go for advice."
 "We wanted to cre­ate a one-stop shop that would bring everything together as well as provid­ing a plat­form to show­case the best of the great musi­cians our region has to offer and sup­port them on their jour­ney with prac­tical tools and advice" 
Addi­tion­ally, over the com­ing months they plan to add a sup­plier sec­tion to bene­fit bands plus an industry brief­ing news­let­ter that will pub­li­cise local tal­ent to the inter­na­tional music scene. There­fore they are look­ing to inter­view local artists who have releases hap­pen­ing or upcom­ing gigs which they would like to be reviewed as well as look­ing for art­icle sub­mis­sions from those cur­rently in the industry that can bene­fit those try­ing to break through.
You can visit the site at www.brightonunsigned.com and any­one who would like to be included in future issues should send their details by email tosubmissions@brightonunsigned.com
Web­site address is http://www.brightonunsigned.com/
Brighton Unsigned is now part of Brighton based Sea City Music
The first edi­tion of the magazine will be May 2015
For fur­ther inform­a­tion, images or to arrange and inter­view please con­tact one of the own­ers below.
Brighton Unsigned c/o SeaCity Music
Unit 5a, Block 3, Chalex Indus­trial Estate, Brighton BN42 4NH
David Crois­sant          Mobile: 07739 314 316
Phil Nye                      Mobile: 07796 082 153
Office                          01273 422 250
Brighton Screen­ing of "
OPEN

BETHLEHEM

"

"One of the most remark­able and mov­ing doc­u­ment­ar­ies I have seen, about this unre­por­ted story. The tragedy of the Palestini­ans encap­su­lated in the life of one fam­ily and one town– Beth­le­hem. See the film, then go to Beth­le­hem and see for your­self." Jon Snow
9.00pm Monday 2nd Feb­ru­ary
Duke's at Komedia Cinema
Gard­ner St, Brighton BN1 1UN
BHPSC are pleased to have arranged a pub­lic screen­ing of the recently released and acclaimed doc­u­ment­ary "OPEN BETHLEHEM" ("A fierce, poignant film" **** The Guardian) for what will be its only Brighton show­ing.  As a bonus we are also very for­tu­nate to have the film's Palestinian dir­ector Leila San­sour (who also dir­ec­ted crit­ic­ally acclaimed doc­u­ment­ary "Jeremy Hardy vs. The Israeli Army"), who will be tak­ing part in a Q&A after the screening.
HOWEVER this screen­ing is not guaranteed! We have to pledge to sell 55 tick­ets by Janu­ary 25th, oth­er­wise it will not go ahead. We have no doubt this event will sell out very quickly so please book asap! Tick­ets are £9.50 and can ONLY be reserved at this stage through :
https://www.ourscreen.com/screening/38274  (you will only be charged once screen­ing is confirmed).
To watch the trailer and for more inform­a­tion about the OPEN BETHLEHEM pro­ject go to:
http://www.openbethlehem.org/
Please help pub­li­cise this screen­ing in any way you can (it will not be advert­ised by the cinema) –if we sell enough tick­ets we may get it moved to their largest screen!
OPEN BETHLEHEM fol­lows Leila Sansour's extraordin­ary ten year jour­ney as she cap­tures Beth­le­hem as it has never been seen before. Armed with a cam­era and a fam­ily car that keeps break­ing down, she sets out to make an intim­ate por­trait of a his­tor­ical town in peril. through the eyes of one of its old­est Palestinian Chris­tian families.
Leila left the city as a teen­ager think­ing that Beth­le­hem was too small and pro­vin­cial. She never wanted to return but her decision to flee (taken much to the regret of her late father, founder of Beth­le­hem Uni­ver­sity) comes to haunt her.  She returns to Beth­le­hem to find the  legendary town in crisis —  encircled by the Israeli Wall, its  place as a model for a multi faith Middle East in jeop­ardy as never before.
Plan­ning on only stay­ing a year, just a few months into film­ing, Leila's cousin Carol, her last rel­at­ive in town, per­suades her to stay to start a cam­paign to save the city. As the pair launch Open Beth­le­hem one year stretches to ten and Leila finds her­self trapped behind a wall in the very place she so much wanted to leave.
Draw­ing from over 700 hours of ori­ginal foot­age and  rare archive mater­ial, this remark­able film shows the 'little town' through a unique per­sonal story, at a cru­cial time in the polit­ics and future of Palestine.
Janu­ary 11, 2015 marks the thir­teenth anniversary of the U.S. deten­tion cen­ter at Guantanamo Bay, the ninth anniversary of Wit­ness Against Torture's Janu­ary 11 pres­ence in D.C., and our sev­enth liquids fast.
There are 28 fewer men in Guantanamo as we gather this year then there were the last time we gathered for the Fast for Justice in DC.  127 men remain…many of whom have been cleared for release, but remain stuck in prison cells for up to 13 years, who con­tinue to count the days, weeks, months and years they must wait to go home.
For the next 7 days, we are fast­ing in Wash­ing­ton, DC for the men in Guantanamo.
As our com­munity closed our circle this even­ing, we went around, each shar­ing one word that we wanted to send to the men in Guantanamo.
Hope.  Solidarity.  Courage.  Relief.  Visibility.  Freedom.
Through our actions this week– fast­ing and vigil­ing– we reach out to them, and to you.  We hope you will join us in any ways that you can.
In Peace,
Wit­ness Against Tor­ture 


CLICK HERE FOR OUR WASHINGTON, DC SCHEDULE OF EVENTS


*let us know if you will join us for a day, or days of fasting*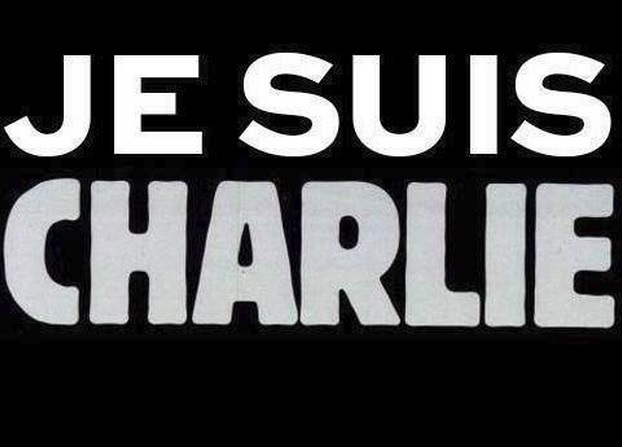 ---
Paris mas­sacre: Les­sons that need to be learned by our war-making governments
Lind­sey German
No one can have any­thing but the pro­found­est con­dem­na­tion for the attacks on the Paris offices of the satir­ical magazine, Charlie Hebdo. It is repor­ted that 12 people are dead, shot in a com­mando style attack, and that at least nine of them are journalists.
The magazine has recently pub­lished a car­toon of the Islamic state leader, and has a record of pub­lish­ing anti-Islamic satire. The gun­men are assumed to be in some way con­nec­ted with Islamic State (
ISIS
).
There can be no jus­ti­fic­a­tion for the attack. It should be pos­sible to sat­ir­ise or to cri­ti­cise ideas without this being some­thing that can res­ult in death or injury. There must, how­ever, be a response to it that does not lead either to an increase in future ter­ror­ist attacks or in a rise in attacks on Muslims.
Stop the War inter­na­tional conference
We are pleased to announce that the date for an inter­na­tional con­fer­ence hos­ted by Stop the War is 6 June. Save the date: speak­ers, venue and much more to fol­low shortly.
Radio Free Brighton inter­view Ellie Wyatt from the local com­munity group Frack Free Sus­sex. She is the co-ordinator of the recent com­pil­a­tion album, 'A Frack Free Com­pil­a­tion: for Sus­sex and bey­ond ', which will be released this week as a fun­draiser for the com­munity group Frack Free Sus­sex.

Nearly 100 musi­cians have donated their music to this eclectic and spir­ited 20 track album. Hugely pop­u­lar local acts such as Rubylux, The Meow Meows, The Moun­tain Fire­work Com­pany, Naomi Bed­ford and Car­rie Tree are just some of the artists who feel this is a cause to be supported.
All pro­ceeds will be used to con­tinue cam­paign­ing, edu­cat­ing and inform­ing the pub­lic of the issues sur­round­ing the devel­op­ment of an onshore uncon­ven­tional oil and gas industry in the UK. This is an issue which par­tic­u­larly affects Sus­sex, with applic­a­tions from com­pan­ies to drill wells in Bal­combe, Billingshurst and Wis­bor­ough Green cur­rently being fought, and with plans for new wells at Graff­ham and West Dean upcoming. The sup­port­ers of Frack Free Sus­sex, of which there are cur­rently over 10,000, are con­cerned that there could be wide-scale indus­tri­al­isa­tion of the Sus­sex countryside, bringing with it envir­on­mental and health prob­lems like ground­wa­ter con­tam­in­a­tion and air pol­lu­tion, as exper­i­enced in the US.
The CD is avail­able from the web­site www.frackfreesussex.co.uk/shop/ and at select stores around the county.
Hove res­id­ent Ellie Wyatt, the album co-ordinator said "That we had offers of music from nearly 70 artists for this album shows this is an issue many people care very deeply about. We are really proud of this album as it brings together some of the finest artists in Sus­sex and the music has a heart­felt and mean­ing­ful mes­sage for 2015. It is amaz­ing value to have 20 such diverse artists on one CD and we think it will make for an excel­lent stock­ing filler!"

Cam­paign­ers in Sus­sex are cel­eb­rat­ing hav­ing reached an import­ant mile­stone in efforts to halt an inter­na­tional trade agree­ment. Groups from across East and West Sus­sex have helped sign-up one mil­lion names to a European-wide peti­tion aim­ing to stop the Transat­lantic Trade and Invest­ment Part­ner­ship – TTIP. TTIP is a com­pre­hens­ive free trade agree­ment cur­rently being nego­ti­ated between the United States and Europe.
"No other sim­ilar European peti­tion has gained sup­port so quickly as this one", said Val Knight an organ­iser of 38 Degrees sup­port­ers in Brighton. "This high­lights the depth of con­cern about a deal that clearly puts the interests of big busi­ness before people and the planet. TTIP is a major threat to our demo­cracy as it could allow cor­por­a­tions to over-rule gov­ern­ment policies by suing them if reg­u­la­tions inter­fere with exist­ing or future profits.
This is why we need to stop TTIP and thou­sands of people in Sus­sex have already signed up to help to do that. One mil­lion sig­nat­or­ies is great but it's far from the end, we need many more to high­light the oppos­i­tion to this deal."
One mil­lion sig­na­tures for a European Cit­izens Ini­ti­at­ive (ECI) peti­tion nor­mally allows for a hear­ing at the European Par­lia­ment provid­ing a valu­able chance to raise con­cerns and aware­ness. How­ever, the European Com­mis­sion have so far refused to register an ECI peti­tion against TTIP. This has promp­ted oppon­ents to pro­ceed with a 'self-organised' ver­sion of the peti­tion and to chal­lenge the Commission's decision in the European Court of Justice. The Stop TTIP coali­tion is sup­por­ted by more than 320 civil soci­ety organ­isa­tions, trade uni­ons and con­sumer watch­dogs from 24 EU Mem­ber States.
Cam­paign­ers against the trade agree­ment still under nego­ti­ation, say that Sus­sex is likely to be impacted in many ways, some spe­cific to our region. Susanne Schuster of Brighton & Hove World Devel­op­ment Move­ment says, "Sussex's poten­tial for frack­ing is already well known. Large scale dereg­u­la­tion expec­ted under TTIP could allow Amer­ican com­pan­ies to chal­lenge frack­ing bans in Europe and strengthen their abil­ity to instig­ate drilling loc­ally. East and West Sus­sex County Council's com­mit­ments to sus­tain­able pro­cure­ment and devel­op­ment could be under­mined and pub­lic ser­vices are likely to see fur­ther privat­isa­tion of health and edu­ca­tion services.
Madeleine Dick­ens of Sus­sex Defend the NHS says: "US-based health and insur­ance cor­por­a­tions have been mak­ing private inroads into NHS ser­vices for some time. They have also been grabbing more of a media foothold, to build their busi­ness in the UK. If TTIP were to be rat­i­fied there would be a deluge of such pri­vat­eer­ing cor­por­ate interests from Europe as well as the US intent on buy­ing up the NHS and other pub­lic ser­vices. Whatever the com­plex­ion of the gov­ern­ment in power from next May there would be little or noth­ing they could do to stop it. The night­mare pro­spect of a US-style health and insur­ance sys­tem would become a reality."
Fur­ther Information:
Con­tact: Mat­thew Cham­bers of Lewes STOP TTIP; Email: mfbchambers@yahoo.co.uk; Mobile: 07905 949457
Notes:
1) TTIP is the Transat­lantic Trade and Invest­ment Part­ner­ship. It is a pro­posed free trade agree­ment between the United States of Amer­ica and Europe. If TTIP comes into being it would rep­res­ent the birth of poten­tially the largest free trade area in his­tory cov­er­ing nearly half of the world's GDP.
2) Cel­eb­ra­tion events — Mem­bers of groups across Sus­sex will hold dif­fer­ent cel­eb­ra­tion events to mark the 1m mile­stone. Loc­a­tions for the gath­er­ings will include Brighton and Lewes. Dates and times can be con­firmed on request.
3) European Cit­izens Ini­ti­at­ive Peti­tion — On 10 Novem­ber 2014, the Stop TTIP coali­tion has filed a law­suit against the European Com­mis­sion at the European Court of Justice (ECJ) in Lux­em­bourg. The law­suit relates to a decision that was made by the Com­mis­sion to block a 'European Citizen's Ini­ti­at­ive' (ECI) on the con­tro­ver­sial EU-USA trade deal known as TTIP and a sim­ilar deal with Canada (CETA). The Ini­ti­at­ive, if suc­cess­ful would have forced the Com­mis­sion to review its policy on the deals and to hold a hear­ing in the European parliament.
Stop TTIP applied for regis­tra­tion of the European Cit­izens' Ini­ti­at­ive on 15 July. On 11 Septem­ber, the Com­mis­sion rejec­ted this applic­a­tion, using two main argu­ments: Firstly, the Com­mis­sion claims that the nego­ti­at­ing man­dates on TTIP and CETA are not legal acts but internal pre­par­at­ory acts between EU insti­tu­tions and there­fore not con­test­able via an ECI. Secondly, the Com­mis­sion claims that it can­not make neg­at­ive rat­i­fic­a­tion pro­pos­als and there­fore can­not com­ply with the ECI demand not to con­clude the CETA and TTIP nego­ti­ations. (Taken from www.stop-ttip.org)
4) Sus­sex Against TTIP – is a loose group­ing of mem­bers of vari­ous organ­isa­tions from across East and West Sus­sex cam­paign­ing against TTIP. It includes rep­res­ent­a­tion of the fol­low­ing: World Devel­op­ment Move­ment, 38 Degrees, War on Want, Sus­sex Defend the NHS and vari­ous local uni­ons and polit­ical parties.
5) Pho­tos — Free pho­tos from Stop TTIP protests can be found here: https://www.flickr.com/photos/eci_ttip/ Addi­tional pho­tos of protests held so far in Sus­sex are attached with this news release and are avail­able on request.
©Michael Chris­topher Brown­Mi­cro­bi­o­lo­gist and phys­i­cian Peter Piot in Matonge, Kin­shasa in Feb­ru­ary, at a clinic for sex work­ers that he co-founded
My jour­ney back to Ebola ground zero By Peter Piot Nearly 40 years after he was first dis­patched to invest­ig­ate a mys­ter­i­ous new virus, Peter Piot returns to a vil­lage – and a people – changed for ever by the advent of Ebola
"Get on that plane now! You know, they are crazy here!" shouts the man­ager of Kin Avia, a rare charter air­line in the Demo­cratic Repub­lic of Congo with a decent safety track record. It is nearly 10am and for the past few hours we have been try­ing to get through all the form­al­it­ies required to travel from the dilap­id­ated domestic air­port of Ndolo in the heart of Kin­shasa to Bumba – in other words, to get through immig­ra­tion for a domestic flight. Bumba is the nearest air­port in north­west­ern Congo to our final des­tin­a­tion, Yam­buku, a vil­lage in Equateur province about 1,000km from the cap­ital. I am spend­ing two weeks in the coun­try to cel­eb­rate my 65th birth­day and to thank the people who played such an import­ant role in two defin­ing exper­i­ences of my life: invest­ig­at­ing the first known out­break of Ebola haem­or­rhagic fever in 1976 and uncov­er­ing a sig­ni­fic­ant het­ero­sexual epi­demic of HIV/Aids in 1983. I am here with an Amer­ican film crew mak­ing a doc­u­ment­ary on epi­dem­ics, along with my wife Heidi, an anthro­po­lo­gist, and my friends Jean-Jacques Muyembe, dir­ector of the DRC's National Insti­tute for Bio­med­ical Research, Eugene Nzila, a pion­eer of Pro­jet Sida (Africa's first big Aids research pro­ject, foun­ded in 1984) and Annie Rimoin, an epi­demi­olo­gist from UCLA.
When I was 27 and still in train­ing, I had one of the greatest oppor­tun­it­ies an aspir­ing micro­bi­o­lo­gist could dream of: the chance to dis­cover a new virus, invest­ig­ate its mode of trans­mis­sion and stop the out­break. It all star­ted when my labor­at­ory at the Insti­tute of Trop­ical Medi­cine in Ant­werp received a ther­mos from what was then called Zaïre. It con­tained the blood of a Flem­ish nun who had died of what was thought to be yel­low fever. From that sample, how­ever, our lab isol­ated a new virus, con­firmed by the Cen­ters for Dis­ease Con­trol in Atlanta and sub­sequently called Ebola, after a river about 100km north of Yam­buku, the centre of the epi­demic. It turned out to be one of the most deadly vir­uses known. In early Septem­ber 1976, Mabalo Lokela, the head­mas­ter of the local school, had died with a high fever, intract­able diarrhoea and bleed­ing. His death sent a shock­wave through the small mis­sion com­munity. Soon the hos­pital was full of patients with a sim­ilar ill­ness and nearly all died within a week.
This was the begin­ning of the first known out­break of Ebola, a virus that is believed to cir­cu­late in bats, which acci­dent­ally infects people through con­tact with blood or infec­ted droplets. There are four known sub­types affect­ing humans, includ­ing the "Zaïre" type, the most deadly strain, with more than 90 per cent mor­tal­ity. Trans­mis­sion between people is through con­tam­in­ated injec­tions, con­tact with blood and body flu­ids, sex, and it prob­ably passes from mother to child. Approx­im­ately one week after infec­tion, patients develop severe fever, diarrhoea and vomit­ing. They then start bleed­ing and are affected by "dis­sem­in­ated intravas­cu­lar coagu­la­tion", whereby small blood clots develop in the body's blood ves­sels, ulti­mately res­ult­ing in gen­er­al­ised organ fail­ure, shock and death one week after the onset of symp­toms. Close to 90 per cent of the 318 people dia­gnosed with the dis­ease would even­tu­ally die dur­ing the Yam­buku out­break. So would more than half of the hos­pital staff and 39 people from among the 60 fam­il­ies liv­ing at the mis­sion. The entire region was dev­ast­ated, with some vil­lages los­ing one in every 11 inhab­it­ants to Ebola.
Piot (second from left) on Octo­ber 20 1976, the day of his arrival in Yam­buku, together with fel­low sci­ent­ists and local health workers
Get­ting on a mil­it­ary C130 to Bumba in 1976 for the three-hour flight over the world's second-largest equat­orial forest was less com­plic­ated than catch­ing a pas­sen­ger flight in 2014, even though back then we had to load a Land Rover, med­ical equip­ment and bar­rels of fuel on to the cargo plane. We were a Zairean, an Amer­ican, a French­man and two Bel­gians in a plane – like one of those jokes. But the pilots were in a foul mood. They resen­ted hav­ing to fly to the epi­demic zone. Hadn't fel­low pilots told them that birds were fall­ing from the sky over the forest around Yam­buku and that dead bod­ies were lin­ing the roads? When we landed, the plane came abruptly to a halt but the pilots never came out of the cabin. They didn't even stop the engines. They wanted to take off again as soon as pos­sible and avoid any con­tact with loc­als. When I walked through the open load­ing dock at the back of the plane, I saw hun­dreds of people, star­ing at us in silence, fol­lowed by shouts of "Oyé! Oyé!" when we drove out the Land Rover. Ours was the first air­craft to break the quar­ant­ine that the whole region had been put under because of the epi­demic and expect­a­tions were high that we would stop the dis­ease, and bring food and medi­cines. As soon as the plane was unloaded, the pilots shouted "Bonne chance!" and off they went.…
©Heidi Lar­son­Bumba, the nearest town to Yambuku
This time there is a slight sense of déjà vu when we finally land on the red-earth air­strip of Bumba. The Con­golese pilot recog­nises me from his time in the Zairian air force in the 1970s. "Has Ebola star­ted again?" he asks anxiously. Only a few people are at the air­strip, apart from the unavoid­able immig­ra­tion and secur­ity officers. One man is wait­ing for us just as he was in 1976: Father Car­los Rom­mel, the Flem­ish Cath­olic par­ish priest of Notre Dame, who has been work­ing in the Congo for 51 years, mostly in Bumba. He had arranged all our logist­ics to per­fec­tion, just as he unflap­pably man­ages a hos­pital, a par­ish and four schools in a coun­try where noth­ing can be taken for gran­ted. Our con­voy of jeeps makes its way to the Bumba mis­sion, where we will stay for the next few days, just as we did nearly four dec­ades ago. Not much has changed – there is not a single paved road in this town of about 150,000 people and very few houses are made of brick or cement. This used to be a major port on the Congo River but years of war, loot­ing and cor­rup­tion have taken their toll. River boats are gradu­ally return­ing – the 1,000km jour­ney to Kin­shasa can take up to six weeks in the dry sea­son – always over­loaded with people, cars and goods. Des­pite being loc­ated on the mighty Congo, there is no run­ning water in Bumba. Girls and women fetch water from the river, except in the neigh­bour­hoods where Father Car­los has drilled wells. He seems to be the only real investor in infra­struc­ture and social ser­vices in the city, some­times using his own money. There is no elec­tri­city, besides what is pro­duced by a lonely and noisy gen­er­ator. The first thing I see when vis­it­ing the pub­lic hos­pital is a large black truck near the entrance with "Morgue" painted across it. Not encour­aging. Cattle graze between the pavil­ions. The hos­pital is largely empty as patients have to pay for everything and there are hardly any medi­cines, includ­ing anti‑HIV drugs and tests. For years, the state has not provided any support.
©Peter PiotAn aer­ial pho­to­graph of a typ­ical set­tle­ment in the Yam­buku area, taken on Piot's first visit to the region
Together with Muyembe and Rimoin, two of the world's lead­ing experts on mon­keypox, I see a nine-year-old girl who has con­trac­ted the dis­ease from her brother. DRC has the world's largest num­ber of cases of this dis­ease, which resembles the now erad­ic­ated small­pox, and is acquired from con­tact with vari­ous wild anim­als, not just mon­keys. It is another illus­tra­tion of how animal vir­uses can cause infec­tions and even epi­dem­ics in humans (both HIV and influ­enza come from anim­als). In con­trast to the pub­lic hos­pital, the mission-run Notre Dame hos­pital is clean and full of patients but even here there is a short­age of medi­cines. Muyembe and I have lengthy con­ver­sa­tions about the causes of this total neg­lect of people's health and what we can do about it as aca­dem­ics. He repeatedly reminds us all of the motto of the Uni­ver­sity of Kin­shasa, where he had been dean of medi­cine, and which was also the slo­gan of the Cath­olic high school of Bumba: "No sci­ence without con­science".… Look­ing across the court­yard from our bed­room at the mis­sion evokes one of the most dra­matic moments of my stay in 1976. Early one after­noon, an Allou­ette heli­copter (a gift from French pres­id­ent Valéry Gis­card d'Estaing to Zaïre's pres­id­ent, Mobutu Sese Seko) arrived in Yam­buku to take me to meet some high-ranking US offi­cials in Bumba. As it was get­ting very dark, and I resen­ted that these men did not want to come to where the action was, I decided not to fly. It saved my life – the heli­copter crashed in the forest 15 minutes later and all three pas­sen­gers died, includ­ing a worker from the mis­sion who had taken my place in order to visit his fam­ily in Bumba. I always felt that poor man died for me.
©Heidi Lar­son­Piot in Yam­buku with nurse Sukato Mand­zomba, who sur­vived the ini­tial Ebola outbreak
Three days later I had to recover the bloated corpses after a hunter found them, two hours' walk from the nearest vil­lage through almost impen­et­rable forest. As there were no coffins, I had to make them myself at the mis­sion work­shop back in Bumba, which was the only place that had wooden planks. For years I could not talk about it and even now see­ing a pile of planks at that work­shop is extremely emo­tional. Bumba, this morn­ing, offers many dis­trac­tions as well as memor­ies but I am impa­tient to see Yam­buku. Road R337 is a red soil track through the green foliage of the dense equat­orial forest. It is dry sea­son and dur­ing a four-and-a-half-hour drive of more than 100km, we see two trucks full of goods and people, four motor­cycles and many more people on or push­ing bicycles, loaded with rice, pea­nuts, dried fish and bush meat, manioc, palm oil and bana­nas. As we wend our way down the bumpy road from Bumba to Yam­buku, I'm firmly hold­ing on to a handle so as not to be ejec­ted from the front seat and my head is spin­ning with memor­ies of my first visit. The forest is a bit fur­ther away from the vil­lages now, with trees hav­ing been cut down for fuel over the years, and there are far more chil­dren than I remem­ber. There are also some new cement build­ings in sev­eral of the vil­lages we pass – often only one among the mud huts and King­dom Halls of Jehovah's Wit­nesses. There used to be palm oil plant­a­tions here, owned by Uni­lever, but these have been aban­doned along with the paddy fields because of the wars and a deteri­or­a­tion in infra­struc­ture and trans­port. With them went the last jobs, and many people are now liv­ing in a state of aut­archy – flee­ing into the forest for weeks at a time when vari­ous armed groups have invaded the area.
©Heidi Lar­son­Piot is reunited with Father Car­los Rom­mel, who has worked in the Congo for 51 years
As we get closer to Yam­buku the driver points to an over­grown area which was part of a vil­lage whose inhab­it­ants had fled dur­ing the Ebola epi­demic and never returned. Sud­denly, the forest opens up and the road meanders through neg­lected cof­fee plants and bam­boo before we finally see Yam­buku. We are wel­comed by sec­tor chief Chris­tophe Nzan­golo, two doc­tors and four Con­golese nuns, who have been wait­ing for us since noon on the ter­race of the mis­sion. Warm beer is served, form­al­it­ies are exchanged and we are dir­ec­ted to our rooms. They are in dire con­di­tion, as is the rest of the build­ing. The Cath­olic mis­sion in Yam­buku was foun­ded by the Order of Sch­eut in the 1930s with the sup­port of a colo­nial cot­ton com­pany in the then Bel­gian Congo. It was later joined by Sis­ters of the Sac­red Heart of Mary. For many years, the vil­lage was a flour­ish­ing centre for edu­ca­tion, health­care and agri­cul­ture, and in some ways was a picture-postcard loc­a­tion. But the 1976 Ebola epi­demic, com­bined with a sharp eco­nomic down­turn and serial wars, has led to a decline on all fronts. The mis­sion was looted first by Mobutu's sol­diers and most recently by Bemba rebels, who were fight­ing the cur­rent gov­ern­ment of Joseph Kab­ila and stole the ambu­lance and side­band radio, the vil­la­gers' only means of com­mu­nic­a­tion with the out­side world. (It took me a while to real­ise that the numer­ous small holes in the pil­lars of the convent's ter­race were actu­ally bul­let holes.) Since the depar­ture of the Flem­ish nuns about 10 years ago, leav­ing some Con­golese sis­ters, there has been no money avail­able to replace or to main­tain the vast con­vent build­ings. The aus­tere guest house where we stayed was slowly implod­ing, chil­dren at the primary school were sit­ting and writ­ing on the dirt floor, and the hos­pital was without drugs and had only a few mat­tresses. The power­ful elec­tri­city gen­er­ator we had left behind in 1976 was intact but lacked some essen­tial parts, which together cost only a few hun­dred pounds. But the money was not there and, in any case, the sis­ters had no idea how to order the miss­ing parts.
©Heidi Lar­sonThe school room where Piot and his col­leagues slept in 1976
The jungle had invaded the once flour­ish­ing cof­fee plant­a­tions, which used to employ a sig­ni­fic­ant part of the pop­u­la­tion. People now sur­vive on what the fer­tile land, veget­a­tion and wild­life can offer. In con­trast to Kin­shasa, there is no obesity in Yam­buku and, accord­ing to the local doc­tors and as far as we can see, not much ser­i­ous mal­nu­tri­tion either, in spite of a mono­ton­ous diet based on manioc, fried plantain and bana­nas, with occa­sional fish or bush meat. Des­pite all the dif­fi­culties and lack of reg­u­lar work, how­ever, it is inter­est­ing to note how impec­cably dressed the chil­dren and adults are. When we go for an early morn­ing walk to enjoy some cool air before the steam­ing heat envel­opes the vil­lage, we can see women sweep­ing the court­yards in front of their thatched-roofed mud huts, going to col­lect water and wash­ing their chil­dren. These are among the world's bot­tom bil­lion, strug­gling to sur­vive with what nature has to offer. They have just enough, but no spare capa­city for an emer­gency.… When we arrived in Yam­buku on Octo­ber 20 1976, we went straight to the guest house, which sat between the nuns' and fath­ers' con­vents. Three European sis­ters and a priest were stand­ing out­side, with a cord between them and us. They had read that in case of an epi­demic it was neces­sary to estab­lish a cor­don sanitaire, which they had inter­preted lit­er­ally. A mes­sage hung from a tree, say­ing in the Lin­gala lan­guage that people should stay away as any­body com­ing any closer would die, and to leave mes­sages on a piece of paper. When the sis­ters shouted in French, "Don't come any nearer! Stay out­side the bar­rier or you will die!" I imme­di­ately under­stood from their accent that they were from near my part of Flanders. I jumped over the bar­rier, say­ing in Dutch, "We are here to help you and to stop the epi­demic. You'll be all right." They broke down, hold­ing each other and cling­ing to my arms, cry­ing. We could see the ter­ror in their faces as they were con­vinced they too would soon die, just like four of their col­leagues and a priest who had all suc­cumbed to the Ebola virus in the course of a few weeks. Once we had all settled down, the sis­ters pre­pared a solid din­ner of Flem­ish beef stew and star­ted to tell the story of the epi­demic. They explained in great detail how their col­leagues had died, who the first vic­tims were at the mis­sion and then in other vil­lages, and that noth­ing seemed to work as treat­ment. One sis­ter had kept care­ful notes on each patient. They decided that we should sleep on the floor in the school classroom as we did not know whether the bed­rooms in the con­vent were con­tam­in­ated. But I didn't sleep much that first night in Yam­buku, with a thou­sand ques­tions going through my head and the sounds of the rain­forest outside.
©Heidi Lar­son­Bikes left as pledges in Yambuku's pharmacy
It quickly became clear that some­thing was wrong at the hos­pital. Epi­demi­olo­gical detect­ive work by our team con­firmed the sus­pi­cions: people were being infec­ted at the hos­pital through injec­tions made using con­tam­in­ated needles and syr­inges (only five syr­inges and needles were issued to the nurses each morn­ing), and hos­pital staff and attendees at funer­als were fall­ing vic­tim through expos­ure to body flu­ids infec­ted with the virus. In addi­tion there seemed to be trans­mis­sion from moth­ers to babies. Clos­ing the hos­pital (which, in any case, had been aban­doned by frightened patients) was the decis­ive action that stopped the Ebola epi­demic, and the last vic­tim died on Novem­ber 5. In simple terms, poor med­ical prac­tice had killed hun­dreds of people. The mis­sion­ar­ies were undoubtedly doing highly valu­able work in edu­ca­tion and com­munity devel­op­ment but man­aging a hos­pital (without a phys­i­cian, since they could not find one who would work in such a remote place) was bey­ond their expert­ise. On Decem­ber 16 1976, the quar­ant­ine was offi­cially lif­ted after four long months. The mil­it­ary trans­port plane that came to pick us up with our pre­cious samples, lab equip­ment and Land Rover was the first con­tact with the out­side world since we had arrived three months earlier. It was nearly stormed by people who wanted to leave the area.
©Heidi Lar­sonThe vil­lage graveyard
I had a heated argu­ment with the pilots, who were filling the plane with rat­tan fur­niture that belonged to Gen­eral Bumba, their big boss, and allow­ing other people who had bribed them on to the plane. There was hardly any space left for us and our goods. Noth­ing could be taken for gran­ted in Zaïre! I argued and swore and joked, and in the end we all got on the air­craft. I sud­denly real­ised I had become assert­ive. That was not the end of the story. The Buf­falo plane was over­loaded, as well as badly loaded, and the pilots took off straight into a for­mid­able trop­ical storm. We touched the top of some trees and before reach­ing cruis­ing alti­tude the plane dived for what felt like a few hun­dred metres. There were no seat belts and we were hit by heavy fly­ing boxes. Even­tu­ally we made it safely to Kin­shasa but my legs were trem­bling when we got out of the plane. For me, fly­ing had been more dan­ger­ous than caring for patients or hand­ling virus samples.… Dec­ades later, it is a great joy to see Sukato Mand­zomba slowly walk­ing towards me. "How are you?" he asks simply. "How is the fam­ily? My wife and I are so happy you came back." He is smil­ing shyly and as if we had seen each other just a few days ago. Sukato is one of the few sur­viv­ors from the 1976 Ebola epi­demic. As a 24-year-old nurse, he was infec­ted while caring for dying patients with haem­or­rhagic fever but never developed the severe, fatal form of the infec­tion which causes massive bleed­ing and shock. Sukato was among the first people we saw on our arrival in Yam­buku in 1976, and after he had recovered from his ill­ness he volun­teered to look after patients and helped us with our clin­ical and epi­demi­olo­gical work.
©Heidi Lar­son­Piot with Sukato Mand­zomba in the latter's make­shift labor­at­ory in Yambuku
He now runs the rudi­ment­ary hos­pital labor­at­ory, with a micro­scope and a hand cent­ri­fuge as his only equip­ment. Typ­ic­ally for Sukato, the labor­at­ory log­book has impec­cable records, and he shows me the char­ac­ter­istic bacilli in the spu­tum smears of numer­ous tuber­cu­losis patients. The hos­pital looks the same as I remem­ber it but with far fewer patients, even if there is now a com­pet­ent doc­tor. The main reas­ons for people stay­ing away are the lack of afford­able drugs (the gov­ern­ment has not sent any for more than two years) and extreme poverty pre­vents them from pay­ing the vari­ous fees that are charged in the absence of any health insur­ance scheme. Medi­cines are bought at the weekly mar­ket in nearby Yan­dongi and then sold at a profit to sub­sid­ise the hos­pital. In the tiny hos­pital phar­macy we see six bicycles, palm oil and a few bags of rice, left as secur­ity by patients who could not pay for their drugs. The Yam­buku "health zone" cov­ers 14,000 sq km and 260,000 inhab­it­ants but has no ambu­lance, no means of com­mu­nic­a­tion, hardly any medi­cines and just one fridge for vac­cines. The two doc­tors and the nurses are try­ing to find solu­tions without any sup­port from their gov­ern­ment or the inter­na­tional com­munity. Many would have given up but they are beacons of pro­fes­sional com­mit­ment and dig­nity amid abject poverty, the state hav­ing abdic­ated all responsibility.
Piot with Mand­zomba on a return visit in 1986
Since that first visit, there have been more than 20 out­breaks of human Ebola haem­or­rhagic fever, all in Africa, except for a few laboratory-acquired cases. This year, and for the first time, Ebola virus caused a multi-country epi­demic in west Africa that ori­gin­ated in Guinea-Conakry. Humans are an acci­dental host, as a virus that kills its host in a couple of weeks could not sur­vive in nature. It is not clear how the virus reached this part of the con­tin­ent though its gen­ome has been found in a fruit-eating bat in Gabon. In gen­eral, Ebola is a dis­ease of close con­tact with wild­life, of poverty and par­tic­u­larly of dys­func­tional hos­pit­als, which can become deadly centres of viral spread through unsafe injec­tions and lack of basic hygiene. Health­care work­ers are usu­ally the first and most affected pop­u­la­tion. In prin­ciple it is very easy to con­tain an Ebola out­break: with gloves, hand-washing, safe injec­tion prac­tices, isol­a­tion of patients, safe and rapid dis­card­ing of the corpses of those killed by Ebola, and tra­cing of con­tacts and sub­sequent obser­va­tion for a few weeks. In real­ity, the health infra­struc­ture where Ebola strikes is usu­ally very poor and panic often leads to dis­sem­in­a­tion of the infec­tion, with people flee­ing affected areas, as is the case now in west Africa. As long as health ser­vices are inad­equate, there will be occa­sional out­breaks of Ebola in parts of Africa where the virus is hid­ing in some animal. In the­ory, there is no need to send in numer­ous out­side experts as con­trol meas­ures are very simple and inex­pens­ive and can be imple­men­ted by local pro­fes­sion­als and volun­teers. How­ever, the real­ity is that because of their high mor­tal­ity rate and con­ta­gious char­ac­ter, as well as today's mobil­ity of people across bor­ders, out­breaks due to Ebola and other dan­ger­ous vir­uses must always be con­sidered as a global threat, amply jus­ti­fy­ing inter­na­tional sup­port and research. The cost of pub­lic panic and soci­etal dis­rup­tion can be enorm­ous, with health­care work­ers dis­pro­por­tion­ately affected – going far bey­ond the actual impact in terms of deaths due to Ebola.… My last visit to Yam­buku had been in 1986, 10 years after the first Ebola epi­demic. Along with col­leagues from the US Cen­ters for Dis­ease Con­trol, we tested the blood samples we had col­lec­ted in 1976 for HIV anti­bod­ies and found that 0.8 per cent were infec­ted – five years before the first reports on Aids were pub­lished in the US. I had gone back to find out what had happened to the indi­vidu­als who were HIV pos­it­ive and also to explore whether that other virus in my life had spread fur­ther in the region. We found that three had died but also that two men and women had been liv­ing with HIV for at least a dec­ade and appeared fairly healthy. The level of HIV infec­tion in the pop­u­la­tion at large was still 0.8 per cent though it was as high as 11 per cent among pros­ti­tutes in the region. Around the same time, HIV pre­val­ence among adults in Kin­shasa was as high as 6 per cent (today HIV pre­val­ence in the cap­ital has declined to 3 per cent).
The four nuns killed in the ini­tial oubreak
Our research showed not only that people can live for at least 10 years with HIV but also that the virus had exis­ted at low levels for many years in cent­ral Africa. Together with later genetic stud­ies of HIV isol­ates from all over the world, and the dis­cov­ery that chim­pan­zees can be infec­ted with a virus very closely related to the human immun­ode­fi­ciency virus, these find­ings helped elu­cid­ate the ori­gins of HIV.… On our last day in Yam­buku, the film crew wants to inter­view me on the front porch of the con­vent. It is now bar­ri­caded for secur­ity reas­ons but when I was here dur­ing the out­break, this was my favour­ite place to work and reflect while I watched people strolling by. It is with mixed feel­ings that I have to leave this beau­ti­ful place and people. A dream I wrote about in my mem­oir has come true: I have come back to Yam­buku, to "Ebola ground zero", a place and exper­i­ence which changed my life. But I am left with many unanswered ques­tions: how do people live, sur­vive and die here? And what are their aspir­a­tions for their chil­dren? It is upset­ting to see the deteri­or­a­tion in liv­ing con­di­tions and infra­struc­ture, redu­cing people to their most basic con­di­tion humaine.
The Ebola virus pho­to­graphed in 1976
As I sit next to Father Car­los on the return trip to Bumba, I ask what drives him. He says his real reli­gion is fight­ing poverty and injustice. Then sud­denly he turns to me and says: "You chal­lenged me in 1976: why did I not do more for the daily life of the people of Bumba, besides all the reli­gious activ­it­ies? That is when I decided to start a hos­pital. You really turned around my life." It is stun­ning that I had had any influ­ence on a priest but it is also a pro­foundly happy moment. Two days later, back in Kin­shasa, we take our first real shower in a week before going to a con­cert by super­star Papa Wemba, together with more than 20 former col­leagues with whom I had worked on Aids in the 1980s and 1990s in Pro­jet Sida. As always, I find the rumba and soukous lib­er­at­ing. The vital­ity expressed in Con­golese music reflects the cre­ativ­ity and love for life of the Con­golese people. They deserve bet­ter than their daily struggle for sur­vival. New vir­uses will unavoid­ably con­tinue to emerge, par­tic­u­larly where people and anim­als live in prox­im­ity but war, greed and cor­rupt gov­ernance are man-made dis­asters, and they can be pre­ven­ted. Peter Piot is a micro­bi­o­lo­gist and phys­i­cian, and dir­ector of the Lon­don School of Hygiene & Trop­ical Medi­cine. His book, 'No Time to Lose: A Life in Pur­suit of Deadly Vir­uses', is pub­lished by Norton. To com­ment on this art­icle please post below, or email magazineletters@ft.com
I'm Dr Louisa Bax­ter and I've just come back from Sierra Leone where the Ebola epi­demic is fast spiralling out of con­trol.The virus is killing up to 70% of those who catch it and the num­bers of people infec­ted is doub­ling every 20 days.Chil­dren and fam­il­ies there, and across West Africa, des­per­ately need the inter­na­tional com­munity to do more to defeat Ebola. And they need them to do it fast.
Will you join me in call­ing on world lead­ers to act?
Next month, lead­ers of the 20 most power­ful and richest coun­tries meet at the G20 Sum­mit in Australia.
It's crit­ical they agree to make enough money, equip­ment and people avail­able to stop this killer virus.
Your voice will be join­ing with thou­sands of oth­ers across the globe as people from Sydney to San Fran­cisco, unite to demand action.
This is the largest Ebola out­break we've ever seen and there is only a mat­ter of weeks to con­tain it.
Please sign our peti­tion to the G20 lead­ers today.
We must stop Ebola. With your help we can.