Listen to Our Shows on Mixcloud
We broadcast music, news and discussion from 10am to 10pm and repeat overnight, 7 days a week. We also Mixcloud our shows so that you can listen whenever and wherever suits you.
We cover a wide range of topics by all ages for all ages:
Eco issues, human rights and in-depth news (both local and global)
Science, history, arts and poetry
Stories, weekend live performances by Brighton musicians.
For more information, please see the About Us page.

Please come and support our next event. We are an organisation that supports asylum seekers and refugees. We are hosting Nine Lives, a Theater piece by West Yorkshire Playhouse, which deals with contemporary issues of immigration and discrimination.
Fleeing from his home in Zimbabwe, where a fresh wave of homophobia threatens his life, Ishmael seeks sanctuary in the UK and finds himself dispersed to Leeds, where, totally alone in a world that is unfamiliar and strange he waits to start a new life.
Tickets are £8/£5 directly from the Komedia. 10th Dec 8pm
http://www.komedia.co.uk/brighton/theatre/nine-lives/
Davy's guest this week is James Mannion, also known as Trim Tab Jim and leader of band of the same name They discuss his political rock opera, the Reincarnation of Trim Tab Jim, which is being performed as a fundraiser twice on Saturday 19 December at the Old Market, Hove – 3.30pm for the Green Party and 7.30 for the Red Cross Refugee Appeal.
More information at http://www.trimtabjim.com
This week Davy Jones interviews Mark Dearn for War on Want, they discuss the TTIP (Transatlantic Trade and Investment Partnership) deal and what it is, and the effect it could have and must more.
This week Davy Jones interviews Ben Duncan a local care worker in Brighton & Hove to talk about the problems of being a care worker and the care system in general.
This week Davy Jones interviews Duncan Blinkhorn From Brighton Climate Action Network to talk about, Climate Change and the 2015 United Nations Climate Change Conference in Paris and must more.
This week Davy Jones interviews Greg Hadfield of the Brighton & Hove Independent and talks about council tax rises and the issue of how to stop it from rising more.
This week Davy Jones interviews Louise Purbrick & Janina Moninska from University of Brighton and talks about Art and Refuge & Resistance exhibition that starts on Friday 23 October in Brighton.
This week Davy Jones interviews David Gibson from Living Rent Campaign about government right to buy policy, rent control and must more.
This week Dave Jones interviews Trillia Fidei, an arctic activist with Greenpeace, about the recent decision of Shell to abandon drilling in the arctic.
This week Davy Jones talks to Graham Bash from 'Labour Briefing' about the recent election of Jeremy Corbyn as Labour Party Leader and what the party should do next.
Listen Here
Davy Jones talks to Jacob B from Migrant Solidarity.
This week Davy Jones' guest is Jerry Rothwell, director of the new film 'How to Change the World ' which has its premiere at the Dukes at Komedia this Wed Sept 9th
In 1971 a brave group of young activists set sail from Vancouver in an old fishing boat. Their mission: to stop Nixon's atomic bomb tests in Amchitka, a tiny island off the west coast of Alaska.
It was from these humble but courageous beginnings that the global organisation that we now know as Greenpeace was born. Chronicling the fascinating untold story behind the modern environmental movement, this gripping new film tells the story of eco-hero Robert Hunter and how he, alongside a group of like-minded and idealistic young friends in the '70s, would be instrumental in altering the way we now look at the world and our place within it.
More info at howtochangetheworldfilm.com and https://www.facebook.com/howtochangetheworldfilm
This week Davy Jones talks to Val Knight from Sussex Defend the NHS about the closure of GP surgeries in Brighton.
This week Davy talks to local B&H City Council employee Corinna Edwards – Colledge about her open letter to David Cameron about the cuts to local government.
LISTEN HERE to Davy Jones with Andy Richards from Brighton Hove and District Trades Union Council. Trades union councils consist of representatives of trade unions or branches of trade unions which meet within the area covered by that council, or which have members working or living in the area. A union branch will normally affiliate to the trades unions council in the area in which it meets. Locally BHDTUC have been vocal against austerity cuts ,the proposed anti union laws and limitation/withdrawal of the right to strike.

LISTEN HERE  to Davy Jones with Colin Miller from Brighton and Hove Compass.
B & H Compass is a new group to Brighton and Hove. Nationally they promote unity on the progressive left. They are sponsoring a public meeting on July 27th 7pm at the Brighthelm Centre, North Road where speakers include Caroline Lucas MP, Nany Platts and Neal Lawson from the national Compass. More info @ http://www.compassonline.org.uk/about/
Listen here to Davy Jones with Marina Prentoulis of Greek Solidarity Campaign
Today Davy Jones discusses the latest developments in the ongoing crisis in Greece with Marina Prentoulis from the Greek Solidarity Campaign
Davy Jones with Mike Aiken from the
National Coalition of Independent
Action
Davy and Mike Aiken from the National Coalition of Independent Action (NCIA) discuss the changing role of the voluntary sector and the increasing danger of it becoming a Trojan Horse for privatisation.
Davy Jones with Ali Ghanimi Free
University of Brighton
Davy Jones talks to Ali Ghanimi from the Free University of Brighton (FUB) about their latest projects including the launch of a FUB degree course.More information athttp://www.freeuniversitybrighton.org/
Davy Jones with Ken Montague
Campaign Against Climate Change
This week Davy Jones is with Ken Montague from the Campaign Against Climate Change talking about the plans in Brighton to mobilise around the Paris COP talks (and the embryonic launch of Brighton CAN (Climate Action Network).
John Weeks Economics Show 39 "UK Socialism"
John Weeks Economics Show 38 "Consumers & Democracy"
John Weeks Economics Show 37 "Consumers & Citizens"
John Weeks Economics Show 36 "Pound in your pocket" 2
John Weeks Economics Show 35 "Pound in your pocket"
John Weeks Economics Show 33
John Weeks Economics Show 31
John Weeks Economics Show 31
John Weeks Economics Show 30
John Weeks Economics Show 29
John Weeks Economics Show 26
John Weeks Economics Show 25
John Weeks Economics Show 24
John Weeks Economics Show 23
John Weeks Economics Show 22
John Weeks Economics Show 21
                                                                         John Weeks Economics show 20
 Greeks receiving distribution of free food
Moldovan women await free food distribution
John Weeks Economics show 18
John Weeks Economics show 17
John Weeks Economics show 16
An interview with Brooke Larson about Latin America
continued discussion about United Kingdom General Election 2015, and Greek government.
United Kingdom General Election, 2015.
An interview with Jeff Faux about the American's Economy
This week John Weeks discusses further the issue of Cuba with Elizabeth Dore talking about "Voices from the Cuban Street"
 The photograph is of Elizabeth Dore and Regla Hernandez Gomez, one of the people she interviewed for her 10 year study of at
Attitudes of Cubans toward the revolution.
LISTEN HERE TO THE SECOND SHOW
First of a new series of commentary on economic conditions and policy in the UK and beyond from John Weeks.John Weeks is a professor emeritus of the University of London's School of Oriental and African Studies and author of The Economics of the 1%: How Mainstream Economics Serves the Rich, Obscures Reality and Distorts Policy. His recent policy work includes a supplemental unemployment program for the European Union and advising the central banks of Argentina and Zambia. More info on John at http://jweeks.org/
Most of the estimated £20 million spent in Brighton & Hove on gift vouchers and gift cards each year goes straight into the coffers of high street chains.
Goodmoney gift vouchers redirect this money to independent businesses where it stays local for longer. More info @ https://www.goodmoney.co.uk/

People are facing sleeping rough on the streets of Brighton and Hove this winter. Being homeless is never easy, but once you add the winter weather of wind, rain, snow and freezing temperatures, lives are put at risk. So Mary, a 38 Degrees member and local resident is asking Brighton and Hove Council to open up empty buildings and let people stay safe and warm.
Manchester Council have recently decided to do exactly that, stating that "no one" should sleep outside this winter [1]. A big people-powered petition could be just what's needed to pressure Brighton and Hove Council to do the same, before the nights get any colder.
Can you help Brighton and Hove keep up with Manchester's kindness by opening its doors to those in need this Christmas?
Oil – Spoils – Soil: Environmental justice and fossil fuel extraction on Bolivarian Latin America
Hosted by: The Activists & Academia Forum at the Centre for World Envrionmental History, Sussex University
Speakers: Maddy Ryle of the Democracy Center (www.democracyctr.org) and Steph Guthridge, independent scholar
Twitter: @DemocracyCenter
Brighton and Hove Momentum are out again this week with the Democracy SOS campaign. We hope you can make it along to one or more of the following actions to stop 1.9 million people dropping off the electoral register due to Tory changes.
Wednesday 4th November – 11.30 – 2.00 Bhasvic College, Bus stop outside Bhasvic, Dyke Road, Brighton.
Thursday 5th November 12.00 – 2.15 Varndean College, main entrance, Surrenden Road, Brighton.
This is your Momentum; please help build it.
In solidarity,
Team Momentum
peoplesmomentum.com
Momentum is funded entirely by donations from thousands of supporters across the UK.
Friends of the Earth press release
 Tuesday 3 November 2015
GOVERNMENT'S FRACKING REGULATIONS "UNLAWFUL"BECAUSE THEY WILL ALLOW FRACKING IN NATIONAL PARKS and AONBs ACCORDING TO LEGAL ADVICE
Friends of the Earth has received new legal advice [1] showing that the Government has U-turned on their commitment [2] to an 'outright ban' on fracking in National Parks, Sites of Special Scientific Interest, and Areas of Outstanding Natural Beauty (AONB). The Government has also gone back on its commitment to protect drinking water.
The legal advice concludes that the regulations will not, in practice, provide additional protection for these areas when compared to any other area and are therefore unlawful. This is because Parliament voted, in January, for additional protections for these areas, which the regulations fail to deliver [3].
Under the Government's proposals – due to be voted on by MPs in the next week – areas such as the Surrey Hills AONB, High Weald AONB, Chichester Harbour AONB, North Wessex Downs AONB, Isle of Wight AONB and the South Downs National Park could be at risk of fracking [4].
Companies would also be allowed to frack through drinking water aquifers and other areas that are designated to protect water sources.
This puts drinking water aquifers at risk, and the other areas designated to protect drinking water sources including under areas near Reigate, Haslemere, Tunbridge Wells, Forest Row, Bognor Regis, Uckfield, Andover, Winchester and much of the Isle of Wight.
On Tuesday (27 October) the Government confirmed [5] it will not bring forward any additional protections for protected wildlife sites (sites of special scientific interest), putting these highly sensitive areas under threat.
Brenda Pollack, South East campaigner at Friends of the Earth, said:
"It is unacceptable that the Government is trying to allow fracking through drinking water aquifers and in our national parks. This is a U-turn on their earlier commitments. What will they stop at in their rush to push unpopular fracking through?
"This new legal advice shows that these regulations are not just wrong, they are unlawful.
"The Government should protect people and the environment by banning fracking – especially in drinking water protection areas and special places such as national parks."
The new legal advice is available on request
On 26 January 2015, Amber Rudd MP – now Secretary of State for Energy and Climate Change, told MPs "We have agreed an outright ban on fracking in national parks, sites of special scientific interest and areas of outstanding natural beauty – see link here:http://www.publications.parliament.uk/pa/cm201415/cmhansrd/cm150126/debtext/150126-0002.htm
The Government's draft regulations, which do not offer any additional protections, can be found here:http://www.legislation.gov.uk/ukdsi/2015/9780111137932/pdfs/ukdsi_9780111137932_en.pdf
Friends of the Earth's map, showing fracking licenses, protected areas and water Special Protection Zones is here:https://www.foe.co.uk/campaigns/climate/issues/uk_fracking_map_41274
The transcript from the Delegated Legislation Committee can be found here:http://www.publications.parliament.uk/pa/cm201516/cmgeneral/deleg2/151027/151027s01.htm
On SSSIs, the Minister, Andrea Leadsom MP, said: "We have considered carefully how we can protect SSSIs and are confident that the existing planning and regulatory regime already accords them strong protections."
The Government has said they will make an additional statement on surface level protection in National Parks and Areas of Outstanding Beauty. This however is not expected to mean a change to the law, and there is no information yet about what protection this may or may not deliver.
 Friends of the Earth blog outlining how the Treasury has blocked environmental policies.
For more than 40 years we've seen that the wellbeing of people and planet go hand in hand – and it's been the inspiration for our campaigns. Together with thousands of people like you we've secured safer food and water, defended wildlife and natural habitats, championed the move to clean energy and acted to keep our climate stable. Be a Friend of the Earth – see things differently. For further information visit www.foe.co.uk, follow us at @wwwfoecouk, or like our Facebook page.
Radio Free Brighton welcomed Mark, Tansin, Tom and Millie from Downlands Community School to do their work experience with us. They were interviewing various people on topics like Defend the NHS, University, Global Warming and Globalization. They also covered The Script's The Man Who Can't Be Moved.
Downlands Community School Work Experience: Radio Show
The Recording of Radio Play, 'Air Raid' (1938).
Great work guys!
PRIVATISING YOUR PERSONAL MEDICAL DATA.
We need to defend our NHS from privatisation, news has come out that the government have plans to allow private companies access to our personal medical data with a schema called CareData. This was first announced back in 2014 but was stopped by 38 Degrees members (The UK's biggest campaigning communities), other campaigners and the media.
But the government still want to try again with these plan's and if successful will offers our valuable data to corporations and will breach our privacy just so they can make more money and continue the privatisation of the NHS
THIS MUCH STOP.
Also, Information like this should be used by Doctors and researchers to improve public health and develop new treatments. Get your voice heard now and show NHS bosses that we want an NHS that works for us, not private companies.
Read below to find out what other events have happened so far to defend the National Health Service.
Newmont Mining wanted Peruvian farmer Máxima Acuña de Chaupe to get off her land so they could build a giant, polluting gold mine, but she said no.
So they sued her — but she won in court and refused to back down.
Then Newmont sent paid security agents to intimidate her and invade her home, destroying part of it completely.
And we just got word that Máxima continues to face harassment from security forces backed by Newmont, hell-bent on pushing forward with this mine.
Local community leaders need to raise $80,000 by the end of the month, or they quickly run out of options to fight back — can you chip in by October 31st?
Chip in £1 to help these Peruvian farmers save their land.
Newmont Mining is determined to build a massive, open-pit gold mine, which would drain four mountain lakes in an arid farming region. And they think they can use harassment to do it.
But we can prove them wrong. SumOfUs has millions of members all around the world, and we can force this gold mining giant to back off.
With your donation, community leaders could:
Send independent human rights observers to the region to monitor the treatment of Máxima and other peaceful protesters by Newmont-backed security forces;
Hand-deliver a petition to the IFC — the financial power behind the mine — to illustrate the scale of opposition to its development;
Hire a high-impact lawyer: It's rumoured that a top lawyer is preparing a case to make sure Máxima is totally unable to fight back. Your donation would make sure she had the resources to fight back.
SumOfUs members paid for local community leaders to deliver signatures directly to Newmont's headquarters in the United States.
After the petition delivery, we received a note from our Mirtha Vásquez, one of Máxima's friends that travelled to the Newmont meeting. When told about the number of petition supporters, Máxima teared up and said:
"I would like to thank everyone from around the world who signed the petition in support of my case. In truth I am fighting with my family for something just, to defend my land, whatever it has cost me. For this I thank you because your support has given me the strength to continue fighting.
This is exactly what SumOfUs was created to do. Standing alone, none of us can defeat giant multi-national corporations in fights like this. But by uniting consumers from around the world, we can put enough pressure on these corporations to force them to back down — for good.
Will you chip in £1 to help Maxima and other Peruvian farmers save their land?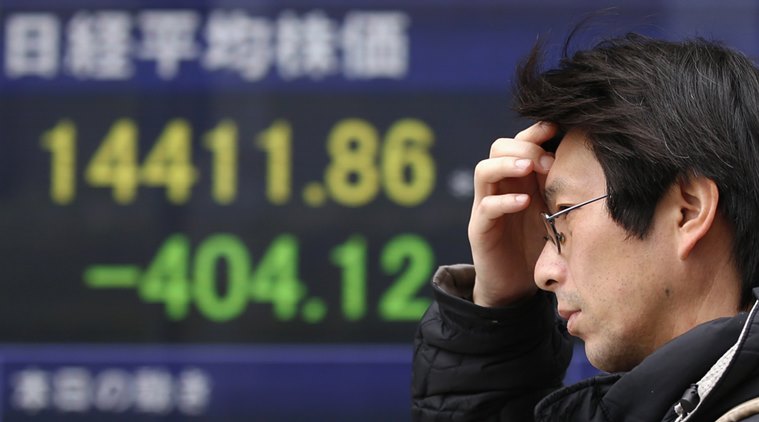 "Big vs Small Business"
Updates on Japan's Recession, half of New York City economically in trouble, ACA deductibles undermine affordability, Million student March, another crooked capitalist. Response to listeners on private vs public enterprises. Major topics: small vs big business and big ideas not being discussed in campaigns.
"Economic Power Struggles"
This show from the US includes updates on Greek and Portuguese austerity struggles, obesity and Coca Cola, importance of U of Missouri, JC Penney's fake sales, and Macy's urgent sales. Response to listeners on politics, economics of TPP. Major discussions of (1) upcoming FED decision on interest rates and (2) economic causes of gentrified US cities.
How Capitalism Works
Updates on capitalism vs higher education, real costs of apps, how other half banks. In depth analyses of projected economic downturn in 2016, capitalist inequality and housing changes, and how capitalism affects sports.
Teaching High School Economics
Updates on Obama harshness re student debt, how much corps and rich abuse tax havens, MIT rejects fossil-fuel divestment, profit over safety at tylenol company. Response to listener on where US economy headed now. Interview life-long high school teacher Alan Schulman on teaching economics after the 2008 crisis: problems and prospects.
Capitalism vs Democratic Socialism
Richard Wolff updates us on monster merger in beer, buying the US presidency, homeless in Hawaii, Canada's election results. Response to listener's question on relation of individualism to capitalism and socialism. Major discussion of history of socialism vs capitalism with focus on specific place of democratic socialism.
Coops vs capitalism
Saving capitalism, looming economic downturn, Berlin 250,000 against TTIP, US plan to give Puerto Rican taxes to banks. Response to question on planning. Interview: Laura Flanders, independent journalist on coops vs capitalism.
LISTEN HERE
Capitalism's Crimes
Updates on Planned Parenthood, Irish and French unions' initiatives. Responses to questions on the VW scandal and the TPP deals. In depth update and analysis of the ongoing Crisis in Greece with Prof. Harry Konstantinides.
Meanings of Class
This programme includes
updates on the Swedish plan for a peaceful transition beyond capitalism, ripoffs in car insurance, Ferguson, MO credit downgrade. Also there is response to listeners on the CA drought and on the best solution for corporate abuses like VW's. Then a major discussion of (1) what class means and what is at stake in different meanings, and (2) guaranteed income vs guaranteed jobs."
Puerto Rico as US's Greece
Updates on new Detroit book, Mayor's austerity policy in Chicago, homeless school children, soaring medical insurance deductibles. Responses to listeners on VW scandal and Pope's statements on economics. Interview with Prof. Ian Seda-Irizarry on current crisis in Puerto Rico.
This week's show from the US includes updates on GM settlement, Census Bureau proves no recovery for 90%, GE moves jobs overseas; responses to listeners on FED agonies over interest rates and how capitalism mishandles unemployment. Major discussion of WSDEs and capitalist corporations.
LISTEN HERE TO   Public meeting on GP services and primary care. Thursday 24th September, Friends Meeting House.
Sussex Defend the NHS are gearing up for lots of events in September; chances to debate and call for the NHS and public services that we want to see.
  At the end of September, Brighton hosts the Labour party Conference. Details to be decided but there will be events on Sunday 27th to get involved in.
Don't forget, you are really welcome to our next organising meeting – Tuesday 11th August, 7pm Dorset Gardens Methodist Church.
Clare and Michael: Sussex Defend the NHS
defendthenhs@gmail.com
http://defendthenhssussex.weebly.com
https://www.facebook.com/SussexDefendTheNHS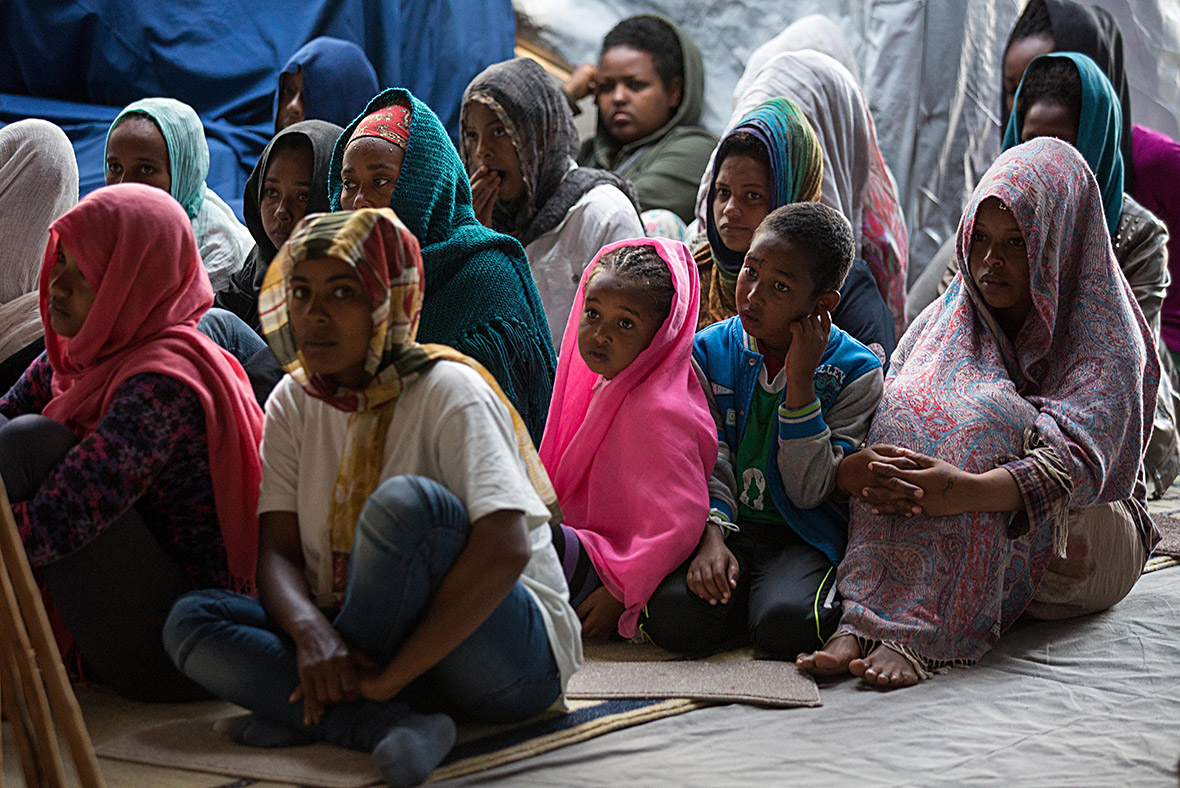 Here is another great idea re the Hummingbird Project. Thanks for this, Alex.
"Hi, I would like to suggest something to the Hummingbird Project – I haven't heard the item on the radio but read the link on Facebook. I thought of ONESIES if people contributed ONE of a range of things they own – may be ten items for a start – the giver would barely miss the item, the receiver would appreciate it much more eg if I gave one T shirt, 1 saucepan, 1 plate, one jumper, one sheet, one towel, one pair of socks etc what impact would that have on my home? Very little…And on many people's lives in the UK? But imagine the collected items from 100 or 500 contributors etc and taken to Calais? Very happy indeed to contribute my ONESIES."
Listen here: https://www.mixcloud.com/RadioFreeBrighton/radio-free-brighton-davy-jones-politics-show-040815/
Davy Jones interview Elaine Ortis about her Hummingbird Project. Here is her description of what she is trying to do and a link to her crown funder:
Hello and welcome to The Hummingbird Project!
I am asking people to help make something happen that is very special.
I want to take a bunch of kind hearted people to Calais with me in September and in November, loaded with much needed supplies ready to give to people who really, really need our help.
I am talking about bringing aid to the men, women and children who are living in the most horrendous 'camps' in Calais.
The people who have fled war torn countries, trauma's and oppression. Those who have had no choice than to try and move to somewhere safer for them and their families.
To do this I need money, donations of equipment and food.. and I also need people to join me! So please get in touch if you would like to come along.
We have a global refugee crisis and we all need to come together and help in some way. We certainly are not doing that as a country unfortunately.
The 'migrants', 'immigrants', 'refugees' ,'asylum seekers', they are human beings just like us. Lets show some solidarity. These people really have no other choice than to try and make a better life- I am sure most of us would do the same if we had to!
The Hummingbird Project is based on a story of a small hummingbird who tries to put a fire out in a forest on its own. The story is about doing all you can, no matter how big the problem is.
As the story suggests we can work alone or we can work together to make bigger things happen. We all have different things we can offer whether that is time, skills, knowledge, support or donations. So please help me get this project of the ground in what ever way you can.
We will be there to provide some essential supplies to help keep people as warm, dry and as safe as possible in the colder months. We will offer hot food and drinks when we are there and we can also offer some kindness and some comfort.
I will be collecting kind messages from supporters which we will bring with us to Calais.
You can write yours down if you want to participate or you can send on www.facebook.com/Hummingbirduk orwww.twitter.com/hummingbirdbtn
I plan two trips this year. One in September- as it starts to get colder and another trip in November.
Next years visits tbc.
How are you planning on spending the money?
The money will go on many things such as van hire, travel expenses (ferry, petrol) and also buying much needed supplies.
Some of the supplies we will be buying and taking donations for are as follows:
Food
Drinks
Large Water carriers
Socks
Hats
Shoes
Mobile phones and chargers
Bikes
First Aid Kits
Toiletries
Tooth brushes
Sanitary Products
Tents
Sleeping blankets
Pots, pans, utensils
Pens and Paper
Games
Art Supplies/musical instruments
Tools
Fire extinguishers and blankets
Other suggestions welcome .
About me….
I am a 29 year old woman who has been working as a front line support worker for over 10 years, 12 years if you include volunteer work. I currently work part time with people living with HIV but my specialism and training is working with people who have experienced abuse such as domestic and sexual violence. I have specifically worked with people with no recourse to public funds and had fled abuse for around 2 years in a dedicated service in Manchester. Before this I have worked within child protection. I lead a very busy and fulfilling life- which I am very grateful for. I study art part time and I also help coordinate an activist group called the English Disco Lovers who look at alternative ways to protest and campaign for equality. Feel free to get in touch if you need any more information. Thanks. Elaine Ortiz https://www.chuffed.org/project/the-hummingbird-project-brighton#