Listen to Our Shows on Mixcloud
We broadcast music, news and discussion from 10am to 10pm and repeat overnight, 7 days a week. We also Mixcloud our shows so that you can listen whenever and wherever suits you.
We cover a wide range of topics by all ages for all ages:
Eco issues, human rights and in-depth news (both local and global)
Science, history, arts and poetry
Stories, weekend live performances by Brighton musicians.
For more information, please see the About Us page.
This week Davy Jones talks to Val Knight from Sussex Defend the NHS about the closure of GP surgeries in Brighton.
This week Davy talks to local B&H City Council employee Corinna Edwards – Colledge about her open letter to David Cameron about the cuts to local government.
LISTEN HERE to Davy Jones with Andy Richards from Brighton Hove and District Trades Union Council. Trades union councils consist of representatives of trade unions or branches of trade unions which meet within the area covered by that council, or which have members working or living in the area. A union branch will normally affiliate to the trades unions council in the area in which it meets. Locally BHDTUC have been vocal against austerity cuts ,the proposed anti union laws and limitation/withdrawal of the right to strike.

LISTEN HERE  to Davy Jones with Colin Miller from Brighton and Hove Compass.
B & H Compass is a new group to Brighton and Hove. Nationally they promote unity on the progressive left. They are sponsoring a public meeting on July 27th 7pm at the Brighthelm Centre, North Road where speakers include Caroline Lucas MP, Nany Platts and Neal Lawson from the national Compass. More info @ http://www.compassonline.org.uk/about/
Listen here to Davy Jones with Marina Prentoulis of Greek Solidarity Campaign
Today Davy Jones discusses the latest developments in the ongoing crisis in Greece with Marina Prentoulis from the Greek Solidarity Campaign
Davy Jones with Mike Aiken from the
National Coalition of Independent
Action
Davy and Mike Aiken from the National Coalition of Independent Action (NCIA) discuss the changing role of the voluntary sector and the increasing danger of it becoming a Trojan Horse for privatisation.
Davy Jones with Ali Ghanimi Free
University of Brighton
Davy Jones talks to Ali Ghanimi from the Free University of Brighton (FUB) about their latest projects including the launch of a FUB degree course.More information athttp://www.freeuniversitybrighton.org/
Davy Jones with Ken Montague
Campaign Against Climate Change
This week Davy Jones is with Ken Montague from the Campaign Against Climate Change talking about the plans in Brighton to mobilise around the Paris COP talks (and the embryonic launch of Brighton CAN (Climate Action Network).
This week's topic is Fuel Energy.
Latest news on energy saving and updates on what is happening in the world of sustainables from Kayla Ente of Brighton and Hove Energy Services Coop
BHESCO is a consumer co-operative established to help consumers lower their energy costs by introducing energy savings and renewable energy installations in communities, empowering individuals to take more control over their own energy supply. More info on the share launch here http://bhesco.co.uk/category/community-share-offer/
LISTEN HERE TO BHESCO SHOW  5-6-15
More news on community energy and surrounding issues from Kayla Ente BHESCO,co.uk 29-5-15
This week Kayla looks at news on sustainable energy supply in and around Brighton and Hove
Kayla Ente discusses energy issues in the light of the new political environment and talks to Karla Rosendahl, RFB's current intern from Denmark about the use of sustainables in Denmark.
Today's topic: Comparison of sustainable energy sources used in Britain and Denmark.
Kayla Ente from Brighton and Hove Energy Services Coop is back, talking this week to Jackie Chase about the implications of the new government for the energy policy and sustainables. Also with news of the share launch happening now at BHESCO. More info at
http://bhesco.co.uk/
John Weeks Economics Show 30
John Weeks Economics Show 29
John Weeks Economics Show 26
John Weeks Economics Show 25
John Weeks Economics Show 24
John Weeks Economics Show 23
John Weeks Economics Show 22
John Weeks Economics Show 21
                                                                         John Weeks Economics show 20
 Greeks receiving distribution of free food
Moldovan women await free food distribution
John Weeks Economics show 18
John Weeks Economics show 17
John Weeks Economics show 16
An interview with Brooke Larson about Latin America
continued discussion about United Kingdom General Election 2015, and Greek government.
United Kingdom General Election, 2015.
An interview with Jeff Faux about the American's Economy
This week John Weeks discusses further the issue of Cuba with Elizabeth Dore talking about "Voices from the Cuban Street"
 The photograph is of Elizabeth Dore and Regla Hernandez Gomez, one of the people she interviewed for her 10 year study of at
Attitudes of Cubans toward the revolution.
LISTEN HERE TO THE SECOND SHOW
First of a new series of commentary on economic conditions and policy in the UK and beyond from John Weeks.John Weeks is a professor emeritus of the University of London's School of Oriental and African Studies and author of The Economics of the 1%: How Mainstream Economics Serves the Rich, Obscures Reality and Distorts Policy. His recent policy work includes a supplemental unemployment program for the European Union and advising the central banks of Argentina and Zambia. More info on John at http://jweeks.org/
This October, Free University Brighton is offering a free, 24-week higher education course in Social Science and Humanities. Anyone can study this course, you don't need any previous qualifications just an open mind and a willingness to learn and to share your own ideas and experiences. If you would like to register to do this course, please come along to our registration afternoon on 5 Sept at the Marlborough Pub. Just drop in between 12 and 3pm for an informal chat and find out more about what's involved.
See http://freeuniversitybrighton.org/events/free-degree-registration-day/ for more details and to book your place.
Wednesday 2nd September, 8.30pm. German Alternative band Suddenly Human will be performing in Brighton at The Greys Pub.
In 2014 they played over 50 national and international concerts, including shows at the prestigious Lake Sound and Oak field Festivals and a successful UK and Ireland Tour which lasted 2 weeks 2015 has already seen them tour through Germany, Luxembourg and Austria all while working on their debut album.
Suddenly Human describe themselves as an Alternative/New Wave/Post Punk band with a sound full of energy. Their music is a mixture of Joy Division, Dredge, U2 and The Police.
Their latest single "Same Room Is a Different Place" has been released in June 2015.
If you like their sound, go and party with them on Wednesday, entry is free.
RFB's interview with Suddenly Human is coming soon..
Taken from their press release:
"UK audiences will be able to immerse themselves in the wonders of the ocean without getting their feet wet as the Ocean Film Festival World Tour returns to theatres this autumn after a highly successful first Tour in 2014. The festival, which originates in Australia, will feature a brand new selection of the world's most captivating ocean-the med short films and will be shown in 24 towns and cities across the UK. Designed to mesmerise and enthral, the Ocean Film Festival World Tour showcases more than two hours of sublime footage taken above and below the water's surface. The films document the beauty and power of the ocean, and celebrate the divers, surfers, swimmers and oceanographers who live for the sea's salt spray; who chase the crests of waves; and who marvel at the mysteries of the big blue.
Heart-stopping shots of big wave surfing and adrenalin-inducing scenes of divers swimming with white sharks will leave audiences on the edges of their seats. The films also encourage viewers to dive head first into ocean culture as the festival is filled with touching interviews and insightful narrations from the characters whose lives are inspired by the ocean. Each of the festival's films conveys a deep respect and appreciation for the world's oceans and the creatures that call them home. A selection of 2015 highlights include:
Devocean
South African born Bruno spent the majority of his
life in or on the water. However in 1998 a tragic event left him a paraplegic. In an instant he plunged from carefree surf guide, sailor, scuba diver and traveller to the depths of despair.
A chance wave and the restorative powers of the ocean showed Bruno a new path in life, one that would be rich, full, diverse and salty. Devocean is an inspirational story of life's lessons as taught by
the sea.
Oceanminded
Oceanminded follows champion freediver Hanli Prinsloo along the coast of South Africa and Mozambique. Her underwater journey takes her into the realm of the ocean's most feared predator – the shark. The often feared creatures are portrayed in a very different light, one of beauty and respect. It ́s an adventure full of risks and passions – on one breath!
A Small Surfer
Known as the Flying Squirrel, Quincy Symonds may well be the best six-year-old surfer and skater on the planet. The Queenslander only started surfing about 18 months ago and, in a very short time, has captured the attention of the surfing world, gained multiple sponsors and garnered a fanatical following on social media. Prepare to be gobsmacked!
Find the 2015 UK Tour Dates are as follows:
Tickets are on sale now. To find out more about the festival, to view the trailer and to book tickets, visit 
www.oceanfilmfestival.co.uk
To download high res images go to: (please observe photo credits)
The 2015 UK Ocean Film Festival World Tour will donate 25p from every ticket sold to Project Aware and Surfers Against Sewage (SAS). Project AWARE Foundation is a growing movement of scuba
divers protecting the ocean planet – one dive at a time. SAS is an environmental charity protecting the UK's oceans, waves and beaches for all to enjoy safely and sustainably. We are very pleased to be working in partnership with both charities and hope the Tour will raise awareness of the essential work undertaken by these organisations, while at the same time, raising valuable funds to continue their work.
FOR MORE INFORMATION, PLEASE CONTACT:
Nell Teasdale | Snowline Media
Email: nell.oceanfestival@gmail.com | Mobile: 07880 850931 | Office: 01295 402199″
In the first of a new series looking at the effects of global warming, Tom Milburn discusses whether there is a role for nuclear energy in the mix.
Sussex Defend the NHS are gearing up for lots of events in September; chances to debate and call for the NHS and public services that we want to see.
Firstly, we are hosting a public meeting on GP services and primary care. Thursday 24th September, Friends Meeting House. See flyer attached.
Earlier in September, Brighton is host to the TUC and there will be a rally and lobby on 13th September.  At the end of September, Brighton hosts the Labour party Conference. Details to be decided but there will be events on Sunday 27th to get involved in.
Don't forget, you are really welcome to our next organising meeting – Tuesday 11th August, 7pm Dorset Gardens Methodist Church.
Clare and Michael: Sussex Defend the NHS
defendthenhs@gmail.com
http://defendthenhssussex.weebly.com
https://www.facebook.com/SussexDefendTheNHS
The snowballing humanitarian crisis in Greece is overwhelming the country's support systems for asylum-seekers, reports Jameela Freitas.
Not everyone is anti-migrant. Some see the new arrivals as human beings who have been through hell and deserve compassion and a helping hand. Crippled by the financial crisis, Greece is no heaven, but what it lacks in funds and facilities it makes up for in an abundance of community spirit in Athens, its capital city.
The influx of refugees camped in the parks and squares of Athens has escalated the city's prior homeless crisis, caused by the financial crash and imposed austerity.
British street magazine The Big Issue recently reported that there are an estimated 20,000 homeless people in the greater Athens area alone. Greece's own street magazine, Shedia, reported that its vendors, who are from all walks of life, have been hit by the country's economic instability. There are many more in need of help.
But with few shelters and a crippled welfare state, Greek social services are struggling to offer support to the homeless people dotting the parks and back alleys of the beautiful city. As many as 2,000 refugees a day are arriving on Greek shores and then swiftly making their way to Athens, straining resources still further.
Big families and scores of young men from war-torn countries such as Syria, Iraq and Afghanistan are destitute. They amble in the main squares of Athens and camp in tents in the parks. The Greek government has announced that it is going to move them to a camp outside the city centre, but the site is not yet ready and there is no confirmed opening date.
Meanwhile, the stranded refugees can only wait. They know they are uninvited guests blighting the tourist areas of an already beleaguered country. Most do not intend to stay, but they are hungry, tired and trapped. They are usually waiting for travel documents to be processed or for relatives to send money
The Salvation Army of Athens has seen first hand the predicament of these families. It supports nearly 1,000 refugees every day, going to the main squares and parks each morning to hand out donated food, bottled water and other essentials. In the evenings, a team of volunteers prepares hundreds of sandwiches to be distributed to impoverished people throughout the city.
Polis Pantelidis is the Major Regional Officer for the Salvation Army in Athens. He has observed the continuing influx of arrivals and says that the number of tents camped in the parks has doubled within a couple of weeks.
He describes one of the families he met outside their tent in an Athens park:
'I met one mother and 6 children from Afghanistan who escaped after her husband was murdered by the Taliban. She told me through an interpreter that they have been running from the Taliban for 6 years, making their way through Iran and Turkey before finally reaching Europe.'
Like most refugees camped in Athens, they are penniless and stranded:
'This family has ran out of cash and is thinking of applying for asylum in Greece. But they don't want to stay – they want to reach Germany, Austria, Sweden or Switzerland. But until they sort out their documents they may need to stay here for up to 2 months.'
Polis stresses the difficult situation the refugees are in: if they apply for asylum in Greece they are entitled to help from the European Union (EU), but many forfeit this official help for the chance to move on to another country. 'They want to move on but they don't have any money, so they face a big dilemma,' he explains. 'They are trapped here in Greece.'
Ten children staying in the camps have been rushed to hospital lately, and this moved the hospital's doctors to get involved with the charities helping the refugees. It worries Polis that what made those children ill was the lack of adequate sanitation, combined with the sweltering 40-degree heat.
'The living conditions are appalling. There are only a handful of portable toilets for hundreds of people. There was also a water tap running non-stop; festering water was passing through the camp and the place was teaming with mosquitoes.'
These conditions are not the fault of the refugees, but have been created by the sheer influx of people, which puts stress on the infrastructure of the camp.
'They are lovely people – decent, nice and very polite. The atmosphere in the makeshift camps is family-orientated.'
He explains how different groups of refugees are better able to find help with housing and paper work:
'The single young men travel in groups, they don't stay for long like the families do. They stay for one or two days and then they're gone. Some of the Syrians tend to be better organized than the people arriving from Afghanistan. I've heard of Syrians going directly to homes where other Syrians are staying; they pay 100 Euros a month and get help with their travel documents.'
However, for the families stuck in the parks, the health authorities in Athens are doing what they can to help. But the little funding they have is reliant on the EU and people disappear if they are pressured to claim asylum in Greece.
Polis refers back to the Afghan family he met and the dilemma they face when receiving help from authorities:
'We said to that family, the police will help them get documents so they are entitled to help by applying for asylum. There were 2 boys staying with them who looked like minors; when they heard the police were coming to help the next day, they disappeared.'
Charities and NGOs in Athens are trying their best to provide aid but it is a challenging task to help everyone in such a complex and chaotic situation. While the Salvation Army isn't as well known among Greeks as it is in Britain, there are British nationals and others in Athens who do know of their work and who are helping the Greek Salvationists.
The humanitarian emergency continues to worsen in a part of the world usually the preserve of affluent and history-aficionado tourists. Athens, the ancient birthplace of democracy, or demokratia – 'rule by the people' – is today being held together by its inhabitants and their grassroots organizations.
While state and international government organizations are letting them down, ordinary people are making personal sacrifices to help preserve the dignity of their fellow humans in need. They do this regardless of their religion, where they're from or what forced them to flee their homes
Report taken from New Internationalist Magazine
http://newint.org/features/web-exclusive/2015/08/10/refugees-greece-migration/
Brighton is the 'best place in Britain to start a local revolution', according to new social media start-up 'Bobblejob.com', which has chosen Brighton & Hove for its first regional launch. According to Tim Charters, one of the brothers responsible for founding the new odd-job introduction site, this is thanks to the area's reputation for creativity, social conscience and sense of community, 'We want people to get to know their neighbours and their wider community better, by revolutionising the way people find help to do their odd jobs, and allowing people with skills and time to spare to earn extra cash'. He explains why Brighton & Hove was the natural choice: 'We ran a national survey that showed an overwhelming majority of people, across the country, would welcome a local odd-job introduction service like Bobblejob, but we chose to start in Brighton & Hove, because having talked to lots of local residents and businesses, we believe this is the place where people are most likely to embrace the idea and get involved.'
Tim and his brother Peter, who are both skilled computer programmers, wanted to use their self-confessed 'geekiness' to create a platform for a vibrant community of people helping each other out with odd jobs. The ethos is similar to the 'Bob-a-job' scheme run by the Scouts, and the Bobblejob name tips its hat to that tradition.
To help introduce Bobblejob into the local community, young mum, Brighton-born Izzy Elliott, who has just graduated with a First in Business Studies from Sussex University, has been recruited to help build relationships with small businesses, charities and other organisations in the area. She will also be encouraging Brighton and Hove dwellers to register with Bobblejob, free-of-charge, and get involved in posting jobs or using their skills to earn some extra cash.
'It's a genuinely exciting opportunity for me to be involved in a community-focused initiative, right from the beginning', explains Izzy, 'Especially as it's launching in my home town, and I believe it can make a real difference to local people. Everybody has odd-jobs that they have been putting off, and so many people have skills and spare time they could use to top up their income. Bobblejob even offers a matching service for local charities that need to find volunteers.' she adds.
Bobblejob aims to have odd-jobs available for all sorts of people, not just for conventional 'handy men', but for people with a wide range of skills, who want to earn extra cash or build up their work experience. The site includes sections where people can look for local assistance with all kinds of odd-jobs, from help with building flat pack furniture to baking a themed birthday cake, from cleaning cars to clearing leaves, and from giving cello lessons to making curtains. 'So, we need Brighton and Hove to get on board and show the rest of the country how it's done.' Says Peter Charters.
Bobblejob has a newly launched website, at Bobblejob.com, and will be advertising on local radio as well as with a geo-targeted Facebook and mobile web campaign.
To help kick things off, Bobblejob is also offering a prize of a £100 Amazon voucher, to one of the first 100 people with a Brighton or Hove postcode, to register and post an odd-job on the site.
You may have hopefully seem some emails circulating regarding the People's Festival, happening 20th September on Hove Lawns this year. This is the inaugural festival, which we hope if successful will be followed by many to come in the future.
The festival is a celebration of the people of Brighton and Hove. The festival plans to build on the legacy of Peace Messenger, Peace Picnic and People's Day, celebrating the colour and diversity which is Brighton and Hove as well as our status as a UN Peace Messenger City.
We have a full line up of entertainment from local people and we invite you and your organisation to come and join us for the day.
From our past experience of having seafront events we attract a large number of people, many of whom may not be aware of all the amazing services, organisations and groups that operate in the city. We invite you to join us to take this opportunity to spread the word about what you do, how you support people and how people can become involved in supporting what you do.
If you would like any further information on how to join us in the day, please contact us at thepeoplesfestivalteam@gmail.com or visit our website, www.thepeoplesfestival.org
We look forward to hearing from you and you joining us on the day
The People's Festival Website: http://thepeoplesfestival.org/
The People's Festival Facebook Page:
https://www.facebook.com/pages/Peoples-Festival/451601164989206
​The People's Festival Twitter Profile:
https://twitter.com/PeoplesFestBtn
We've all seen the news of desperate migrants trying to cross the channel. But few people know about the conditions people are living in. There is no less than a humanitarian crisis on our doorstep and western governments are turning their backs on it.
I know because I'm a nurse out here in Calais, giving medical support to migrants who have fled their countries because of war and persecution and are now living in horrendous conditions. Whole families are crammed into small tents with poor access to food and water, leading to all sorts of terrible health problems. These include serious skin problems, gangrene, breathing difficulties, diarrhoea and scabies. Many have shattered bones after falling from trucks, have been slashed by razor wire climbing fences or have been beaten up. Some are extremely vulnerable, including children and pregnant women.
With needs ever increasing, it is charities and not governments that are picking up the pieces. The charity I volunteer for, Doctors of the World, is providing essential medical consultations and also psychological support for the many migrants traumatised by their experiences. The French and British governments, meanwhile, look the other way, blaming each other while ordinary people step up and give money out of their own pockets. We've been overwhelmed by the response of those who've not just sent us donations but have set up their own crowdfunding pages.
The UK government has spent millions of taxpayers' money on security measures to control the migrants. We shouldn't be standing by and letting those who need our support suffer — the UK Government must set aside a fund for humanitarian needs.
Vulnerable people must come before fences and sniffer dogs.
Sign the Petition
https://www.change.org/p/rt-hon-david-cameron-mp-provide-urgent-medical-support-to-vulnerable-people-in-calais?utm_source=action_alert&utm_medium=email&utm_campaign=366052&alert_id=ucQoLHdmPC_z6x507ZU%2B13Q%2Bo096VYu3Ucb1f78uClbME5Yvg6n22ERo6JMYeyI%2B%2Bd97AceOVbS
This week the show includes updates on the Dismaland theme park, reghettoisation, western US fires, Amazon undercutting pensions. Also some analysis of the market chaos and the tendency to blame China. There are discussions of the oil market collapse and of rich US universities' abuse of tax exemptions.
Labor Day Economics
Updates on Labor Day's meaning, Amazon's workplace horrors, Dunkin Donuts' CEO against $ 15/hr, and how capitalism undermines recycling. Response to questions on shifting US federal tax burdens and on state's role in capitalist economies. Major discussion of criticism of capitalism and directions for a better system.
"System Toxicity"
Updates on China's currency moves, UK'S Corbyn like US Sanders, adjuncts unionize, Pepsi and Coke offer self-serving health advice, Rand Paul's misunderstanding of economics. We answer questions about what happened to US real wages from 1974 to 2014. We analyze why no consensus about global warming, what are toxic effects of rising inequality, and role of psychologists in advertising.
"System Badly Broken"
Updates on Sawant victory, fines for defective products, slowing wages, Puerto Rico as the US Greece, economics of refugee tragedies, and crooked banks' fall guys. Response to listener questions on worker self-management. Major discussions of Germany' economic strength today and how and why political economy of capitalism is basically irrational.
Updates on Boeing and economic blackmail, socialism returns, Chrysler fine is bogus, airline fees ploy, auto union vs wage tiers. We respond to questions on stale debate at Medicare 50th anniversary and on getting financing for worker coops. Finally, we examine how China and Germany became economic powerhouses.
"Capitalism's Endless Costs"
This week's programme includes updates on the Coke vs Pepsi war, price gouging on cancer drugs, Jeremy Corbyn good for UK Labour Party, and new Pope's strong anti-capitalist speeches. We respond to listeners' questions on guaranteed basic income and on why public employees are not an economic negative. Major attention is given to supporting countries that refuse to pay certain govt debts and especially to Greece in a review of its dramatic recent struggles.
Richard's program today focuses on two alternatives to capitalism. The first is an alternative to how capitalism organizes enterprises in terms of their internal workings and relationships. We examine workers self-directed enterprises: how they work and how they compare to capitalist enterprises. In the program's second half we look at an alternative to how capitalism organizes the economy as a whole: the socialist tradition that has evolved multiple different forms in the world today. We examine how socialism has evolved, its complex relationship with government, and how socialism compares with capitalism
.
Richard Wolff continues his new format experiment: two in-depth analyses of US Economics. In the show's first half: The New Deal was both a victory and a defeat. Both offer crucial lessons for today. In the show's second half, a critical review of labor's short and long-run goals, labor's defensive decline, and a new strategy built on lessons of that decline.
"Updates analyze unemployment numbers to show what they hide as well as reveal. Responses to listeners' questions expose the economics of lotteries and why the largest US corporations have recently used their profits to buy back their shares in the stock markets. An in-depth interview of Prof. Sohnya Sayres explores the end of free college and universities in the US, the rise of administrators dominating students and faculty, and what these trends have meant for the quality of higher education in the US
Change: Sawant in Seattle
Updates offer latest on Greece's struggles with Europe, a critique of Buffett on rich vs poor and a hard look at $400 million gift to Harvard from billionaire Paulson. Responses to listeners on new Mayor of Barcelona and TPP. A detailed interview with socialist Kshama Sawant and her seat on Seattle's city council.
Title: The New Deal Lives
We begin with Larry Summers and other signs of a broken economic system. Then the economics of Nebraska ending it's death penalty and vast sports corruption (FIFA). Responses to listeners on reorganizing universities and household class structures. Major interview with two guests, Professor Richard Walker and Dr. Gray Brechin, on rediscovering the New Deal
Children, Capitalism, Family Values?
Updates on Alberta election, Kansas closes schools early, Gallup polls on unequal US wealth and on average work weeks over 40 hours, Uber and markets, ignorance about USSR economy. Response to listeners on public subsidies to private profits. Interview with Dr. Harriet Fraad on children and families in US capitalism.
Capitalism's Other Side
Updates on May Day holiday, Baltimore uprising, Nepal earthquake/poverty, Varoufakis vs repression, and Bud Light pushing beer by endangering women. Response to listener's questions on varieties of coops. Interview with Prof. Yahya Madra on Turkey, Capitalism, and Islam.
Updates on UK elections, crisis's long-term effects, Kansas demonizes the poor, and the mustard-ketchup economic war. Responses to listeners on child-support economics and car production moving to Mexico. Major discussions: capitalism and war – a history, new stages of Cuban socialism and US Cuba-policy, the high stakes of Greece's economic situation.
Title: Honest Economics
"Updates on Bernanke's new big-bucks finance job, GM avoids billions in victims' claims for faulty ignitions, Seattle capitalist raises all workers to minimum $70k/yr, Americans' self-delusion on inequality, private profit trumps public policy, and anti-student-debt activism. Responses to listeners: impact on China if capitalism's relocation stopped. Major discussions of economics of wages and prices, narrowness of economics education, and basic global economic development issue."
Title:  "The Worker Coop Alternative"
  "Updates on inadequate unemployment insurance, Ted Cruz's campaign money, law giving domestic workers real benefits, and demonizing the poor. Responses to questions on California drought and US medical system's experiments on people. Interview with Yochai Gal on TechCollectives he organized: two successful worker coops."
Economic Change and Personal Life Crises
Updates on car parts industry, German courts cut Uber, Russia's economy grows despite sanctions, no recovery in declining teaching positions for new US PhDs in humanities, and huge Mexican strikes against Driscoll berries produced for US. Responses to listeners on (1) countries' currency manipulations and (2) role of unions in workers' coops. Interview Dr. Harriet Fraad, mental health counsellor, on how capitalism's changes since 1970s have disrupted the personal lives of US men and women and creative solutions.
System Change: Then and Now
Updates on Trans-Pacific Partnership secrets, the Heinz-Kraft merger, the overly costly, underperforming US medical care system, fines for Graco selling faulty child car-seats, China's real-estate bubble, and estate tax repeal by Republican House. Response to listener on property: private versus public. Major discussion of how system change happened in the past and and how in capitalism today.
"Economics of Corruption"
Updates on Yellen press conference,"Blockupy" protests in Europe against ECB and austerity, New York mayor DiBlasio signs bill for worker coops, and important fight over closing Sweet Briar college. Interview with veteran reporter Bob Hennelly on economics of US political corruption with special focus on his native New Jersey.
"Housing, Cities, Suburbs"
Updates on pizza politics, changing currency values, and tax-cutting politicians' wild claims. Responses on workers coops' competitiveness and on 'unfree' agricultural markets. Interview Walter South on economics of housing and dangerous economics of US cities and suburbs.
"Economic Decline and Growing Resistance"
Updates on taxis vs Uber vs driver coops, an apology on Detroit, International Womens Day, and cutting workers' compensation. Response to listeners on the economics of debts, past and present. Major discussions of (1) resisting economic decline: Minnesota governor, Emma Thompson and Pope Francis, (2) Wisconsin governor presides over economic decline, and (3) extremes of economic inequality.
Updates on Europeans' struggles against austerity policies. Response to questions on how workers' self-directed enterprises solve various problems (especially financing and different skill levels). In depth critical discussion of 'free enterprise' and the free enterprise system.
Peter Crowhurst discusses the Successes and Failures of Early UN Peacekeeping Missions.
Peter is a retired history teacher and was my predecessor as Chair of the North Laine Community Association. He is an engaging, thought-provoking and well-informed speaker.
Ros Cook reported on her attendance at the Nuclear Non-Proliferation Review as part of the CND delegation, held in New York during April-May 2015.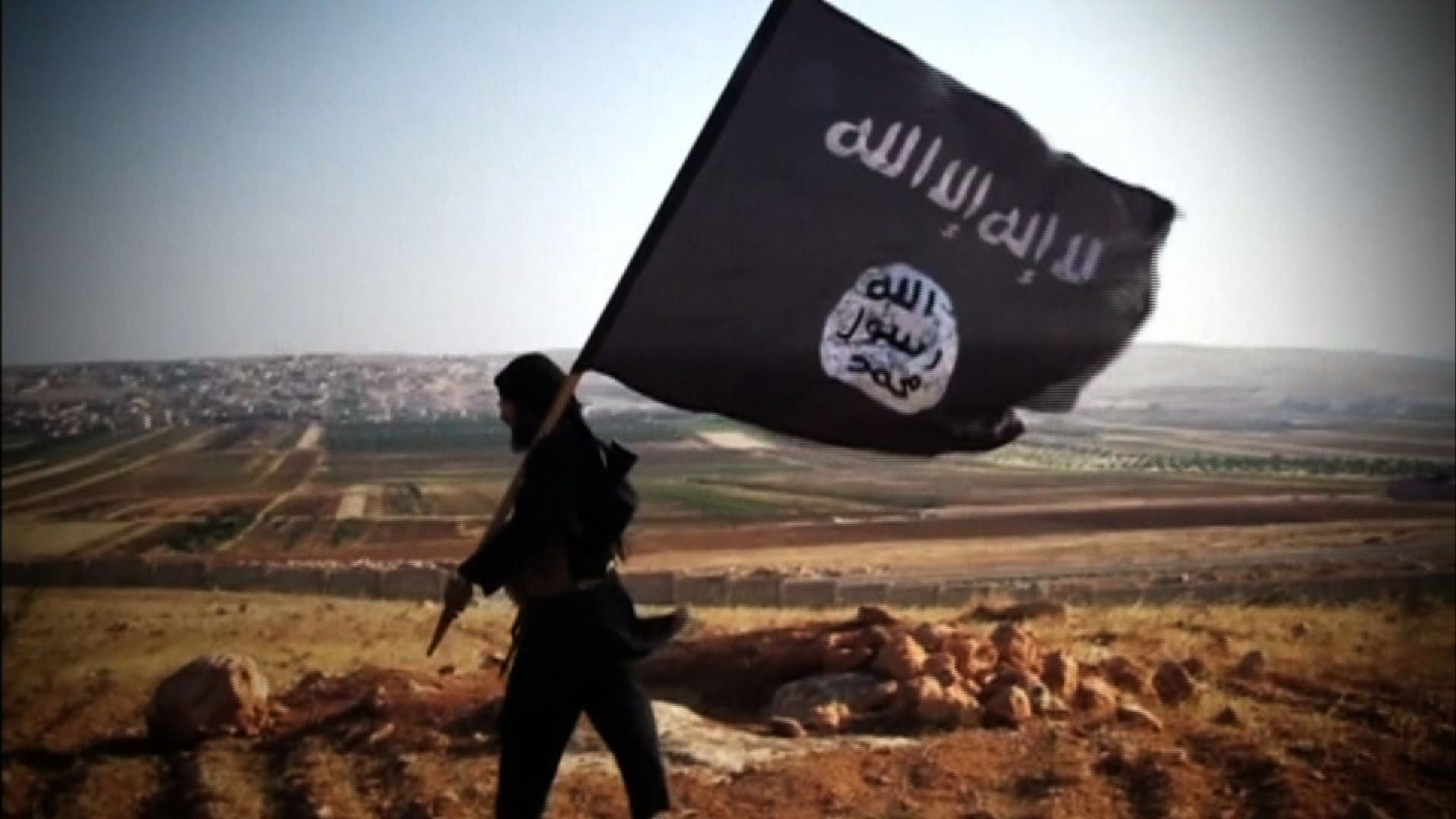 Saturday 23rd May. Francis Clark-Lowes. Islamic State, Bad or Mad?The discussion in the media about Islamic State (IS, ISIS or ISIL) is dominated by such concepts as religious perversion, extremism, radicalisation, brain-washing, evil and madness. Only in such terms, is the implication, can the phenomenon of IS be explained. Could, and should, the United Nations play a role in promoting a more intelligent dialogue between the West and IS, or indeed between the West and Muslims generally?
The United Nations Association held an Election Hustings with parliamentary candidates: Lloyd Russell-Moyle, Labour (Lewes & Seahaven); Clarence Mitchel, Conservative (Pavilion); Davy Jones, Greens (Kemp Town) and Paul Chandler, Lib Dem (Kemp Town).
Tom Lines came to the United Nations Association (UNA) meeting to give a talk of the city of London as a centre of power in Britain.
Tom Lines is a Writer, Economics, trade and development consultant.
You can learn more about Tom Lines and his work at
http://www.tomlines.org.uk
and follow him on Twitter @TomLINESorguk
Alex Mabbs came to the United Nations Association (UNA) meeting to give a talk on climate change.
Alex Mabbs is a United Reformed Church minister based at the Brighthelm centre, in Brighton in Sussex, England.
Alex Mabb's blog = https://mabbsonsea.wordpress.com