Listen to Our Shows on Mixcloud
We broadcast music, news and discussion from 10am to 10pm and repeat overnight, 7 days a week. We also Mixcloud our shows so that you can listen whenever and wherever suits you.
We cover a wide range of topics by all ages for all ages:
Eco issues, human rights and in-depth news (both local and global)
Science, history, arts and poetry
Stories, weekend live performances by Brighton musicians.
For more information, please see the About Us page.
This week Dave Jones interviews Trillia Fidei, an arctic activist with Greenpeace, about the recent decision of Shell to abandon drilling in the arctic.
This week Davy Jones talks to Graham Bash from 'Labour Briefing' about the recent election of Jeremy Corbyn as Labour Party Leader and what the party should do next.
Listen Here
Davy Jones talks to Jacob B from Migrant Solidarity.
This week Davy Jones' guest is Jerry Rothwell, director of the new film 'How to Change the World ' which has its premiere at the Dukes at Komedia this Wed Sept 9th
In 1971 a brave group of young activists set sail from Vancouver in an old fishing boat. Their mission: to stop Nixon's atomic bomb tests in Amchitka, a tiny island off the west coast of Alaska.
It was from these humble but courageous beginnings that the global organisation that we now know as Greenpeace was born. Chronicling the fascinating untold story behind the modern environmental movement, this gripping new film tells the story of eco-hero Robert Hunter and how he, alongside a group of like-minded and idealistic young friends in the '70s, would be instrumental in altering the way we now look at the world and our place within it.
More info at howtochangetheworldfilm.com and https://www.facebook.com/howtochangetheworldfilm
This week Davy Jones talks to Val Knight from Sussex Defend the NHS about the closure of GP surgeries in Brighton.
This week Davy talks to local B&H City Council employee Corinna Edwards – Colledge about her open letter to David Cameron about the cuts to local government.
LISTEN HERE to Davy Jones with Andy Richards from Brighton Hove and District Trades Union Council. Trades union councils consist of representatives of trade unions or branches of trade unions which meet within the area covered by that council, or which have members working or living in the area. A union branch will normally affiliate to the trades unions council in the area in which it meets. Locally BHDTUC have been vocal against austerity cuts ,the proposed anti union laws and limitation/withdrawal of the right to strike.

LISTEN HERE  to Davy Jones with Colin Miller from Brighton and Hove Compass.
B & H Compass is a new group to Brighton and Hove. Nationally they promote unity on the progressive left. They are sponsoring a public meeting on July 27th 7pm at the Brighthelm Centre, North Road where speakers include Caroline Lucas MP, Nany Platts and Neal Lawson from the national Compass. More info @ http://www.compassonline.org.uk/about/
Listen here to Davy Jones with Marina Prentoulis of Greek Solidarity Campaign
Today Davy Jones discusses the latest developments in the ongoing crisis in Greece with Marina Prentoulis from the Greek Solidarity Campaign
Davy Jones with Mike Aiken from the
National Coalition of Independent
Action
Davy and Mike Aiken from the National Coalition of Independent Action (NCIA) discuss the changing role of the voluntary sector and the increasing danger of it becoming a Trojan Horse for privatisation.
Davy Jones with Ali Ghanimi Free
University of Brighton
Davy Jones talks to Ali Ghanimi from the Free University of Brighton (FUB) about their latest projects including the launch of a FUB degree course.More information athttp://www.freeuniversitybrighton.org/
Davy Jones with Ken Montague
Campaign Against Climate Change
This week Davy Jones is with Ken Montague from the Campaign Against Climate Change talking about the plans in Brighton to mobilise around the Paris COP talks (and the embryonic launch of Brighton CAN (Climate Action Network).
Kayla Ente from Brighton and Hove Energy Services Co-op interviews Ann Link from Transition Town Lewes about Lewes 2030 a project to encourage local planning and action on sustainable development towards 2030.
Two Events
The World We Made – a view from 2050 Friday Sept 25th Pelham Hse Lewes 7-9pm
An evening drinks reception featuring a talk by Jonathan Porritt, the eminent writer and world renowned broadcaster and commentator on sustainable development.
£8 in adv £10 on door inc a free drink. Tickets https://lewes2030reception.eventbrite…
Lewes 2030 Festival Open Day Sep 26th Linklater Pavilion Lewes 11am – 5pm
Come and see what it might be like to live in Lewes in 2030. The day will feature lots of fun & interactive activities for all ages, inc face-ageing, zero carbon energy plans, talks and a map of renewable energy in Lewes District. Live music Food stalls. Come along and share your ideas about how we can be a flourishing, zero carbon community by 2030 FREE
This week's topic is Fuel Energy.
Latest news on energy saving and updates on what is happening in the world of sustainables from Kayla Ente of Brighton and Hove Energy Services Coop
BHESCO is a consumer co-operative established to help consumers lower their energy costs by introducing energy savings and renewable energy installations in communities, empowering individuals to take more control over their own energy supply. More info on the share launch here http://bhesco.co.uk/category/community-share-offer/
LISTEN HERE TO BHESCO SHOW  5-6-15
More news on community energy and surrounding issues from Kayla Ente BHESCO,co.uk 29-5-15
This week Kayla looks at news on sustainable energy supply in and around Brighton and Hove
Kayla Ente discusses energy issues in the light of the new political environment and talks to Karla Rosendahl, RFB's current intern from Denmark about the use of sustainables in Denmark.
Today's topic: Comparison of sustainable energy sources used in Britain and Denmark.
Kayla Ente from Brighton and Hove Energy Services Coop is back, talking this week to Jackie Chase about the implications of the new government for the energy policy and sustainables. Also with news of the share launch happening now at BHESCO. More info at
http://bhesco.co.uk/
John Weeks Economics Show 31
John Weeks Economics Show 30
John Weeks Economics Show 29
John Weeks Economics Show 26
John Weeks Economics Show 25
John Weeks Economics Show 24
John Weeks Economics Show 23
John Weeks Economics Show 22
John Weeks Economics Show 21
                                                                         John Weeks Economics show 20
 Greeks receiving distribution of free food
Moldovan women await free food distribution
John Weeks Economics show 18
John Weeks Economics show 17
John Weeks Economics show 16
An interview with Brooke Larson about Latin America
continued discussion about United Kingdom General Election 2015, and Greek government.
United Kingdom General Election, 2015.
An interview with Jeff Faux about the American's Economy
This week John Weeks discusses further the issue of Cuba with Elizabeth Dore talking about "Voices from the Cuban Street"
 The photograph is of Elizabeth Dore and Regla Hernandez Gomez, one of the people she interviewed for her 10 year study of at
Attitudes of Cubans toward the revolution.
LISTEN HERE TO THE SECOND SHOW
First of a new series of commentary on economic conditions and policy in the UK and beyond from John Weeks.John Weeks is a professor emeritus of the University of London's School of Oriental and African Studies and author of The Economics of the 1%: How Mainstream Economics Serves the Rich, Obscures Reality and Distorts Policy. His recent policy work includes a supplemental unemployment program for the European Union and advising the central banks of Argentina and Zambia. More info on John at http://jweeks.org/
Ireland Trio perform music at St Luke's, Brighton: this Friday at 7:30
Programme includes Phantasie in A minor by John Ireland.
Bernard Shaw Invites YOU
synopsis:
The actor/researcher introduces himself and explains his fascination with GBS.
He briefly outlines GBS's achievements, fame, life, death and how relevant his ideas are today.
He expresses his frustration at Shaw as an "unreliable narrator" and his desire to question him, if possible in the psychiatrist's chair, in an attempt to discover the "real Bernard Shaw".
At this point he is rudely interrupted and brushed aside by the man himself, who proceeds to pour scorn on self-examination, psychology, psychotherapy in general and on Socrates and Freud in particular.
Shaw suddenly realises where he is and apologises to the audience for his outburst, congratulates them for accepting his invitation, reminds them that it is his 90th birthday and tells them how much he loves an audience. He delights in how the world is celebrating his birthday and in particular the publication of "Shaw's Million".
He remembers how different things were when he first arrived in London. His shyness, awkwardness, poverty, rejection, total failure.
How he eventually finds his voice as music critic, drama critic, social crusader, political agitator, controversial playwright, all through the persona of "G.B.S."!
How he uses his position to campaign on poverty, inequality and injustice.
How he supports Irish causes – Home Rule, the Easter Rising and in particular Roger Casement.
How he shocks and revitalises the English stage with plays like  "Mrs Warren's Profession", "Arms and the Man" and "Pygmalion".
How he detests war, opposes the "Great" War, publishes "Common Sense about the War" and suffers as a result.
When the old man collapses, exhausted, the researcher uses the opportunity to question him.
He recalls, hesitatingly at first, his "very devil of a childhood", his parents, his family's "skeletons", his fears, his loves, his losses. He is forced to confront some uncomfortable memories, some revelations, which cause him to question his identity, his motives, his life.
Finally he confronts the ultimate existential questions – what has it all been about and has it all been worth it?
notes:
The performance lasts 1hr 45 min including an interval.
A short Q&A is held after each performance.
Annual apple harvest celebration in and around the orchards at Stanmer Park. Lots of locally based initiatives are taking stalls this year; there'll be arts and craft activities and lots for sale, including produce and eco themed items. Free event; all are welcome.
It was Sanctuary on Sea's first anniversary meeting last Thursday. But instead of having celebrations they used it to discuss the current refugee crisis to find efficient ways to organize and coordinate their help. I talked to Emma Daniel from the Brighton&Hove Council and recorded the empowering speeches held by Caroline Lucas, Green MP for Brighton Pavilion, and Forward Maisokwadzo who is City of Sanctuary's National Communications Officer.
If you want to get involved, please get in touch with Sanctuary on Sea or Brighton&Hove Council and for more information, click here.
Laura Bonato has been with us here at Radio Free Brighton on an internship from her college in Italy and City College Brighton. Here she is making her first ever radio show on the impact of globalisation on the environment.. Well done, thanks for everything Laura and we will miss you!
Meanings of Class
This programme includes
updates on the Swedish plan for a peaceful transition beyond capitalism, ripoffs in car insurance, Ferguson, MO credit downgrade. Also there is response to listeners on the CA drought and on the best solution for corporate abuses like VW's. Then a major discussion of (1) what class means and what is at stake in different meanings, and (2) guaranteed income vs guaranteed jobs."
Puerto Rico as US's Greece
Updates on new Detroit book, Mayor's austerity policy in Chicago, homeless school children, soaring medical insurance deductibles. Responses to listeners on VW scandal and Pope's statements on economics. Interview with Prof. Ian Seda-Irizarry on current crisis in Puerto Rico.
This week's show from the US includes updates on GM settlement, Census Bureau proves no recovery for 90%, GE moves jobs overseas; responses to listeners on FED agonies over interest rates and how capitalism mishandles unemployment. Major discussion of WSDEs and capitalist corporations.
| | | |
| --- | --- | --- |
| | | The first ever UK Garage Sale Trails will take place on Saturday 26th September in Brighton & Hove, Todmorden in Yorkshire and Hackney, London. https://garagesaletrail.co.uk/ Our city wide Garage Sale aims to inspire reuse, giving, enterprise and boost the community spirit. The Garage Sale Trail creates a huge one day market to enable everyone the opportunity to have a declutter, grab some bargains and raise a bit of cash for themselves or a cause. People register their intent to run a Garage Sale in advance of September 26th, listing some items or categories of goods you'll have on offer – upload some pics for extra oomph – schools, community venues, independent businesses, charities, buildings, artists and makers.students and residents can all register to hold a Garage Sale. We do all the promoting and enthusing between now and then and map all the Garage Sales that are taking place across the city, on our website and via social media – driving customers to your own private 'boot market' on September 26th! It just takes a few minutes to register – so get cracking, save the date and get ready for a great big city declutter and garage sale! Garage Sale Trails is a similar model to other city wide events like Artist Open Houses, Garden Gad About or Eco Open Houses – it's a fun way to meet the neighbours, have some fun and explore the city….. It is free to register and partake. First 20 registrants will get special highlighting on social media in the week before 26th September – to attract more people to your garage sale. GO!!! https://garagesaletrail.co.uk/ |
UPDATE re Joni's shop: Thirty designers, artists, well-wishers and "PRBH-types" packed themselves in at Joni's shop last night.
Joni is moving on from her shop, Retail Therapy, where PRBH sells a lot of its merchandise and benefits from the warmth and practical advice offered by her good self.
Joni would like the many artists and makers of goods sold in the shop to play a part in its future, with others, on a co-operative basis.
Following introductions and guidance, a "closed Facebook Group" has been set up for interested parties to continue the conversation. If you'd like to be invited to join it, please PM me. Thank you..
PREVIOUS:
A message from Joni
Retail Therapy Needs YOU!
As some of you are aware, I've been trying to sell the shop as a going concern for over a year now, and, whilst there has been interest, (and offers), everyone seems to just want the property/position in the North Laine, and not the existing business we are all an integral part of. I have refused these offers ans no-one would continue the ethic that has been established for 13yrs, and no one understood the important principle of selling local people's work on a truly fair trade basis.
So I am at a crossroads, knowing that I will retire by Christmas, and needing to find a solution that fits everyone for the good of all concerned with the shop.
For the shop to continue to be what it is , help all those it helps, and sell your favourite products or handmade pieces that you make with so much care and love…YOU need to do your bit and join forces with other like minded people to form a co operative that will buy me out releasing me to my retirement, and make the shop your own.
Joining in brings with it all the benefits that include:- owning the lease, & taking the passive income from the flat, discounts on your commission rates & purchases, a say in new stock choices, artistic opportunities, flexible work options. The corner position, and the flat over the shop being all part of the lease package, is why there is so much interest for just the property. This asset doesn't change. It is valuable, & what you are buying into, and would therefore be able to resell. You would also become part of a profitable business, with a firmly established clientele, complete with unique handmade stock, full retail & product training, all fixtures & fittings, accounts and suppliers, and everything else you need to take & make money from the moment you first unlock the door.
It is not hard to form a co-operative, and there is a wonderful chap called Dave Boyle who will help to move the process along. He has agreed to meet with everyone interested in September, explain your options, answer your questions and get the ball rolling. His role is to advise and guide you through the process, help you rise to the challenges, but not to do it for us. His experience includes saving Saltdean Lido, & the Bevvy pub. Impressive!
Retail Therapy
101 Gloucester Road, North Laine, Brighton BN1 4AP
If there is not the support for this solution when I get back from my holiday, then in October I have to put the place on the open market as an empty property and sell to the highest bidder, regardless of how I feel about their business ideas.
Thank you for your support over the years, it mattered!
In the first of a new series looking at the effects of global warming, Tom Milburn discusses whether there is a role for nuclear energy in the mix.
LISTEN HERE TO   Public meeting on GP services and primary care. Thursday 24th September, Friends Meeting House.
Sussex Defend the NHS are gearing up for lots of events in September; chances to debate and call for the NHS and public services that we want to see.
  At the end of September, Brighton hosts the Labour party Conference. Details to be decided but there will be events on Sunday 27th to get involved in.
Don't forget, you are really welcome to our next organising meeting – Tuesday 11th August, 7pm Dorset Gardens Methodist Church.
Clare and Michael: Sussex Defend the NHS
defendthenhs@gmail.com
http://defendthenhssussex.weebly.com
https://www.facebook.com/SussexDefendTheNHS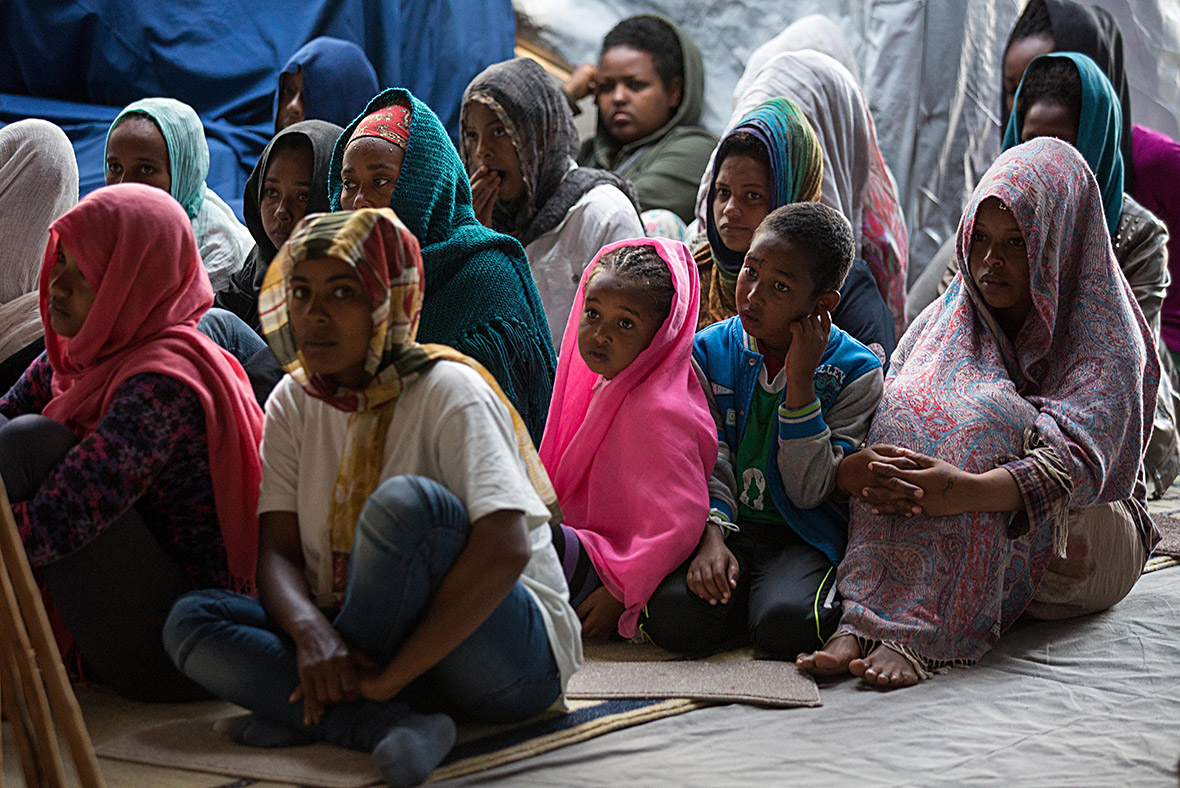 Here is another great idea re the Hummingbird Project. Thanks for this, Alex.
"Hi, I would like to suggest something to the Hummingbird Project – I haven't heard the item on the radio but read the link on Facebook. I thought of ONESIES if people contributed ONE of a range of things they own – may be ten items for a start – the giver would barely miss the item, the receiver would appreciate it much more eg if I gave one T shirt, 1 saucepan, 1 plate, one jumper, one sheet, one towel, one pair of socks etc what impact would that have on my home? Very little…And on many people's lives in the UK? But imagine the collected items from 100 or 500 contributors etc and taken to Calais? Very happy indeed to contribute my ONESIES."
Listen here: https://www.mixcloud.com/RadioFreeBrighton/radio-free-brighton-davy-jones-politics-show-040815/
Davy Jones interview Elaine Ortis about her Hummingbird Project. Here is her description of what she is trying to do and a link to her crown funder:
Hello and welcome to The Hummingbird Project!
I am asking people to help make something happen that is very special.
I want to take a bunch of kind hearted people to Calais with me in September and in November, loaded with much needed supplies ready to give to people who really, really need our help.
I am talking about bringing aid to the men, women and children who are living in the most horrendous 'camps' in Calais.
The people who have fled war torn countries, trauma's and oppression. Those who have had no choice than to try and move to somewhere safer for them and their families.
To do this I need money, donations of equipment and food.. and I also need people to join me! So please get in touch if you would like to come along.
We have a global refugee crisis and we all need to come together and help in some way. We certainly are not doing that as a country unfortunately.
The 'migrants', 'immigrants', 'refugees' ,'asylum seekers', they are human beings just like us. Lets show some solidarity. These people really have no other choice than to try and make a better life- I am sure most of us would do the same if we had to!
The Hummingbird Project is based on a story of a small hummingbird who tries to put a fire out in a forest on its own. The story is about doing all you can, no matter how big the problem is.
As the story suggests we can work alone or we can work together to make bigger things happen. We all have different things we can offer whether that is time, skills, knowledge, support or donations. So please help me get this project of the ground in what ever way you can.
We will be there to provide some essential supplies to help keep people as warm, dry and as safe as possible in the colder months. We will offer hot food and drinks when we are there and we can also offer some kindness and some comfort.
I will be collecting kind messages from supporters which we will bring with us to Calais.
You can write yours down if you want to participate or you can send on www.facebook.com/Hummingbirduk orwww.twitter.com/hummingbirdbtn
I plan two trips this year. One in September- as it starts to get colder and another trip in November.
Next years visits tbc.
How are you planning on spending the money?
The money will go on many things such as van hire, travel expenses (ferry, petrol) and also buying much needed supplies.
Some of the supplies we will be buying and taking donations for are as follows:
Food
Drinks
Large Water carriers
Socks
Hats
Shoes
Mobile phones and chargers
Bikes
First Aid Kits
Toiletries
Tooth brushes
Sanitary Products
Tents
Sleeping blankets
Pots, pans, utensils
Pens and Paper
Games
Art Supplies/musical instruments
Tools
Fire extinguishers and blankets
Other suggestions welcome .
About me….
I am a 29 year old woman who has been working as a front line support worker for over 10 years, 12 years if you include volunteer work. I currently work part time with people living with HIV but my specialism and training is working with people who have experienced abuse such as domestic and sexual violence. I have specifically worked with people with no recourse to public funds and had fled abuse for around 2 years in a dedicated service in Manchester. Before this I have worked within child protection. I lead a very busy and fulfilling life- which I am very grateful for. I study art part time and I also help coordinate an activist group called the English Disco Lovers who look at alternative ways to protest and campaign for equality. Feel free to get in touch if you need any more information. Thanks. Elaine Ortiz https://www.chuffed.org/project/the-hummingbird-project-brighton#